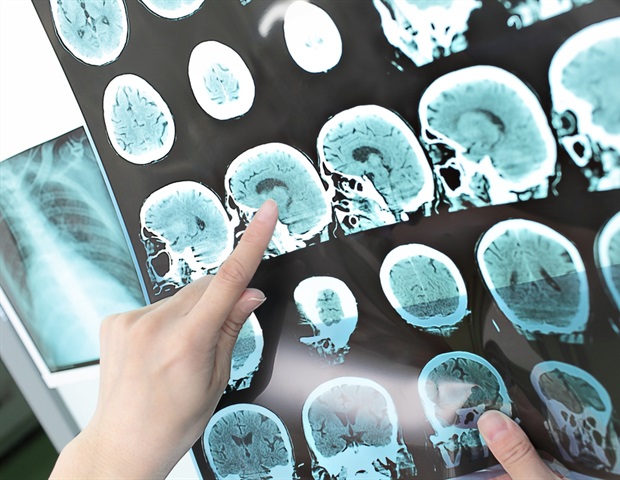 The opioid epidemic contributes to the rapid increase in hospitalization of infections caused by infections, according to preliminary studies that will be presented at the International Stroke Conference of the American Stroke Association in 2019 in Honolulu, the world's leading meeting for researchers and doctors dealing with cerebrovascular science and treatment. disease.
This study will also be published in the American Heart Association magazine Stroke.
"Our conclusions increase the urgency of tackling the underlying opioid epidemic in the United States and suggest that people need to be more aware that stroke can be a devastating complication of opioid injection," said study leader Setareh Salehi Omran. and Vascular Neurology Associate at Weill Cornell Medical Center and Columbia University Medical Center in New York.
Injecting opioids, such as heroin, into the body can inject bacteria that travel through the bloodstream to infect and inflate heart valves called infective endocarditis.
"The incidence of opioid-related infectious endocarditis has increased over the last 20 years, especially in younger patients," said Omran.
Infectious endocarditis can cause a stroke if the pieces of infected tissue disintegrate and travel to the blood vessels of the brain and block them. This is the first study to test the incidence of stroke as a complication of opioid-induced heart infection.
Using a public hospital inpatient database, researchers identified US residents who were hospitalized in 1993 until 2015, combining opioid abuse, infective endocarditis, and any kind of stroke. They found:
5,283 patients were hospitalized with opioid-induced infective endocarditis.
Hospitalization of opioid-related infectious endocarditis stroke increased from 2.4 / 10 million in 1993 to 18.8 / 10 million in 2015.
There was no significant increase in hospitalization rates between 1993 and 2008, but the number of hospitalizations during the stroke rose significantly by 20 percent between 2008 and 2015, coinciding with the deterioration of the opioid epidemic.
The increase included both and strokes.
During the year, the number of stroke hospitalizations has risen most rapidly in white non-Spanish patients in the North and South of the United States.
Although hospitalization of strokes increased in age and gender, the highest increase over the last decade has been in women and younger than 45 years.
"The increase in opioid-related infectious endocarditis-related strokes in parallel with the increase in complications and deaths caused by heroin overdose, which tripled between 2010 and 2015. I believe that efforts to reduce opioid abuse are important to address this society. "Because of the highly addictive nature of opioids, some people may turn to cheaper alternatives such as injectable opioids such as heroin," Omran said.
The study was based on an administrative database that includes the possibility that illnesses may be classified incorrectly and that a person hospitalized more than once a year may be counted twice.
Source:
https://newsroom.heart.org/news/opioid-epidemic-fueling-a-rise-in-infection-related-stroke?preview=9dec