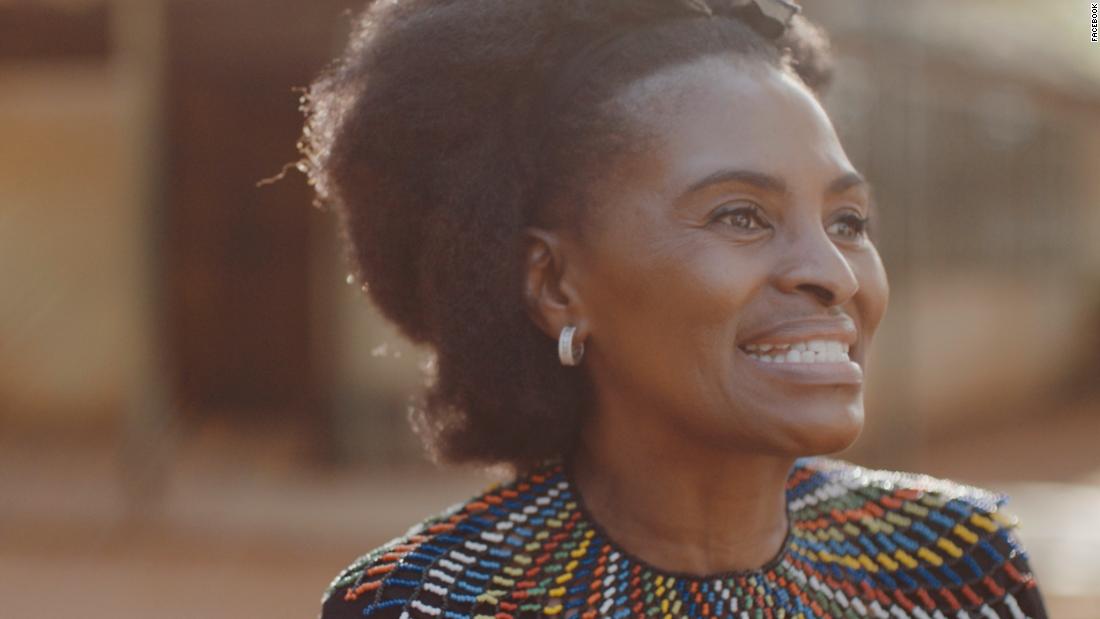 [ad_1]
Now, four years later, the social media giant recently announced that the first Facebook office will open in the second quarter of 2021 in Lagos, further strengthening the region's reputation as "Nigeria's Silicon Valley."
Facebook also revealed details of expansion plans to enter Africa's 1.2 billion people market, including new technology hubs for startup development and the construction of a 37,000-kilometer submarine Internet cable that will span the continent.
CNN's Eleni Giokos spoke with Nanu Ntshingila, Facebook's regional director for Africa, to find out how the company has contributed to a growing audience and what the hopes are for the platform on the African continent.
This clarity has been edited and shortened for clarity.
Eleni Giokos: The pandemic has definitely taught us that we don't have to be physically in the office every day. Has Facebook got a global strategy to get people back to the office in the future?
Nunu Ntshingila: I think we have seen the ups and downs, and I think at first we saw that many people are very excited about working from home. We are also beginning to see unintended consequences. And it is a global phenomenon. How to make sure this is not a sprint? This is a marathon.
This is something that Mark Zuckerberg has talked about a lot – the idea that we could actually look for talent in many parts of the world. And I think that is a very positive result for the period we have just experienced.
EG: How many Facebook has since opened its first hub in sub-Saharan Africa?
NN: In sub-Saharan Africa alone, we have grown by more than 50 million over time. These are new users who are starting to use our platform very differently. These are the companies that are now coming to our platform to grow their business and find new customers. So yes, we have seen a rapid increase in the number of users across our platform – whether it's Facebook, Instagram, WhatsApp and Messenger.
See more: Africa's most anticipated architectural projects
EG: It is almost a vote of confidence that Lagos will be one of the most important technology start-ups in the continent. Is that what you expect?
NN: We are already seeing this. We've made that investment because we're already seeing how active the startup community is. This market is one of the largest developer ecosystems. We thought it was really important for us to make sure that the talent center was growing and that we were continuing to build our neighbors.
EG: Connectivity was one of the biggest problems. And I know you've been part of one of the longest cables that has brought the Internet to the continent, increasing bandwidth in Africa. Would you say that it was part of the most important mandate to increase the number of users?
NN: The single biggest barrier to entry is connectivity. This is a partnership with many of our global telecommunications partners, and we are preparing to build a submarine cable that bypasses the entire continent. And we expect it to be completed by 2023. What we are trying to do is expand 4G access, 5G access and broadband to millions more people than we currently serve. The submarine cable will land in 16 countries. And when completed, it will be the largest submarine cable to bypass the continent.
EG: How important is the African Facebook market?
NN: We believe that Africa will continue to play an important role in Facebook. This is one of the newest continents in the world. If you just think there are 1.2 billion people in this region, there are many people we continue to serve. we are happy to see how Facebook continues to evolve. I am lucky to work in this region and start developing what Facebook will look like in the future. And so far it has been an incredible journey.
[ad_2]
Source link