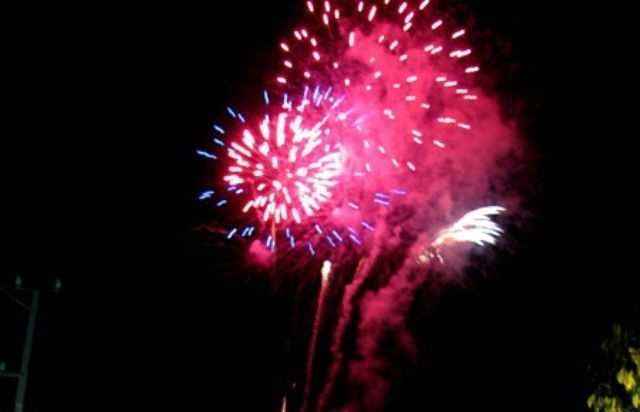 According to the plan of the People's Committee Ca Mau Province, in this province there will be six Lunar New Year Lunar New Year fireworks points at night 30. New Year (4/2 calendar).
Especially in Ca Mau, this area organized an art festival to celebrate the party and celebrate the spring of the year 2019 from 21:00. Ca Mau city fireworks camp will be at. 22.44 at Park 5, Tran Hung Dao Street (opposite Binh Duong University – Ca Mau Brand).
Alongside the fireworks show 22h40 is Ngoc Hien district. The district launched an art program at. 20:00, then rescued fireworks at the District Culture and Sports Center.
The 3 fireworks districts are within 22 minutes: U Minh District, Thoi Binh District and Phu Tan District at U Minh, Cultural and Sports Center of Thoi Binh District and Phu Tan District Professional Education Center. All 3 districts will launch the art program 19h and 19h30.
In Cai Nuoc district, it's time to start the art program at 19:30. Fire Area 21:00 Cai Nuoc City Culture Center 2.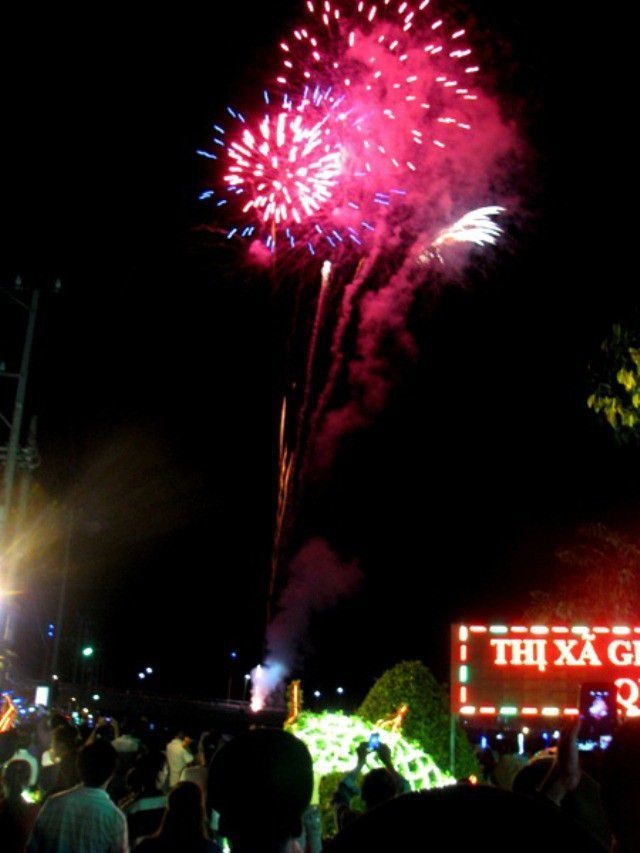 Meanwhile, at Bac Lieu province Three New Year's fireworks for the Year of Pigs 30 in the New Year's Night 30
Specifically, in Bac Lieu, the art program starts from 20h to 23h05 at Hung Vuong Square. The city then fired the fireworks at. 23.15 in guest house Nr. 1 Hung Vuong.
For fireworks at. 11:15 pm City of Gia Rai is in the town hall.
In Phuoc Long District, fireworks will be fired at 22.45.
People's Committee Thailand Binha Province Official Letter Nr. 323 / UBND-NC for organizing low-level fireworks on New Year's Eve in 2019.
So Thai Binh will organize 10 fireworks on New Year's Eve with socialization funding. According to this official letter, the fireworks time in points will be 15 minutes, from 5 February 2019 to 00:00 to 0015 minutes (ie the first day of Lunar New Year 2019).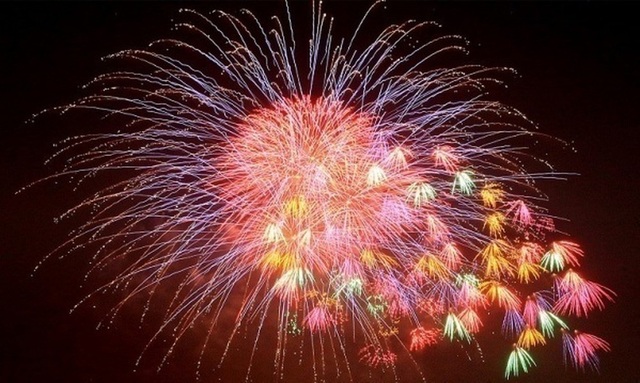 Specifically, there will be three fireworks in Thailand's Binh city, 120 scaffolds for 1 point on the 4-storey roof (office of the old provincial party committee, 14/10 square) and the roof of the Ministry of Finance's 9-storey building on Le Loi Street. Thai Binh City People's Committee has 1 point with 90 shooting points and 90 artillery pieces.
There will be 02 shooting points in the Tien Hai district. Hung Ha, Dong Hung, Thai Thuy, Quynh Phu and Kien Xuong each had one shooting point; 90 low-altitude fireworks per frame. All sources of funding are socialization.
In addition to fireworks designed as colorful flowers to create a warm and fun spring; At the fireworks exhibitions, Thai Binh's cultural, sporting and tourism sectors and related entities will organize cultural and cultural performances to serve people, officers and soldiers of the armed forces. page in the province.
Ha HouseHa Nam Provincial People's Committee also issued plan no. 174 / KH-UBND for New Year's Eve Daylight Illustrations in 2019.
According to the plan, the New Year's Eve Moon for the New Year in 2019 will take place within 15 minutes from 5 February 2019 at 5 pm. 00:00 to 015 (ie 1 January of the year) and will be shot on the 10th floor at Hoa Binh Hotel (Tran Phu Street, Quang Trung Ward, Phu Ly City).
The number of weapons is 150 bus / fire points with 23 types of low altitude fireworks 60 imported by Chemical Company 21, General Defense of Industry Industry: Tiger tail truss; separate daisies; one complex; red flowers; Chrysanthemum blooms simultaneously with gold dust; double daisies; chrysanthemum blooming yellow dust; Red housing for Dual margriete tires; Dual daisy green body; Dual Chamomile 02 White Body Color; Twinkling of daisies; yellow palm tree; red palm; green palms; palm tree cutting; Two chamomile fireworks have flute; Double daisies; sunflower flowers; yellow rain – silver double rain; Silver rain simultaneously; gold rain at the same time; Chrysanthemum at the same time.
Ha Nam Provincial Military Command is an agency that coordinates with departments, branches, locations, and affiliated units to implement fireworks preparation and organization according to plan and security. that serve people's needs to celebrate the New Year and welcome the spring.
Huynh Hai – Duc Van