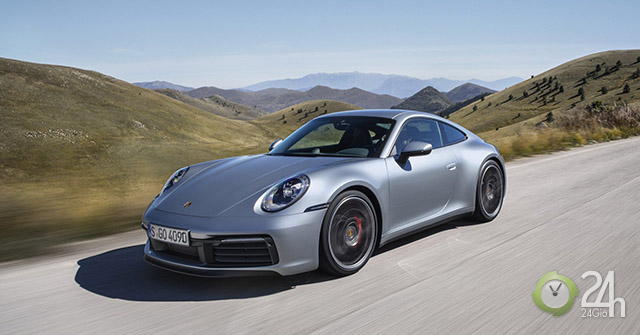 Wednesday 28 November, 2015 at 15:00 (GMT + 7)
The Porsche 911 2019 is equipped with a 3.0-liter turbocharger with two turbocharged 3.0-liter engines up to 385 horsepower.
In the 2018 Los Angeles Auto Show, the most promising Porsche was officially announced – the eighth generation of 911 2019 (code 992). The new generation 911 performs a mission to beat all its competitors on the track and step in the Porsche electric car.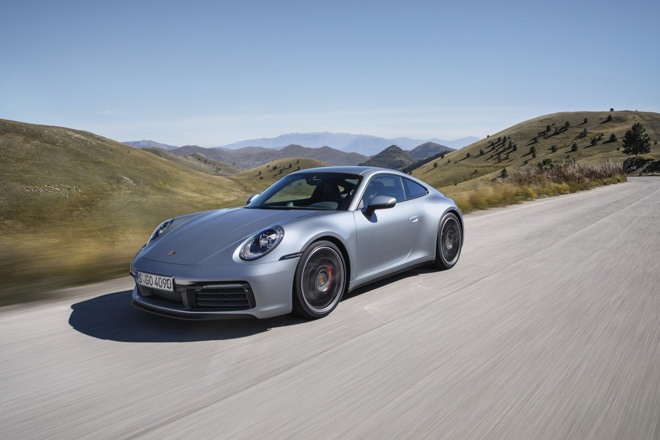 The entire car retains the typical 911 design with its sleek nose extending to the rear, as well as four new LED headlamps that are similar to Panamera, the Cayenne "brother." The front air inlet is enlarged with a square design and is equipped with a lower profile camera.
The more the rear end of the muscles with the new diffuser, the double exhaust system, divided on both sides, the rear tailgate is thinner, extends across the tail. Modified rear mirrors and door handles. The Porsche 911 Carrera is equipped with 19-inch front wheels. The rear 20-inch Carrera S wheel size is larger than 20/21 inches.
Inside inside the 70s, the 911 inspired the car panel with a 10.9 inch entertainment screen. The length of the axes is extended by 45 mm, making the car's interior wider than its predecessor.
The engine is a good improvement point for the Carrera 911 2019, a 3.0L turbocharged 3.0L turbocharger that boosts 370 horsepower in the older generation to 385 horsepower and Carrera S with 444 horsepower. Power (30 horsepower increase compared to previous generations). Acceleration from 0-100 km / h in 3.6 seconds AWD panoramic and 3.7 seconds rear drive RWD. The top speed is 308 km / h, with the optional Sport Chrono, accelerating time from 0-100 km / h will decrease by 0.2 seconds.
The 911 Carrera and Carrera S models will be equipped with seven-speed manual gearboxes and four-wheel drive, while customers can choose the ZF 8 two-clutch automatic transmission.
The Porsche 911 2019 is equipped with standard cameras and alert for collision avoidance, automatic emergency braking, adaptive cruise control, automatic spacing. In addition, selecting the "wet" mode, the car's front camera will use sensors to determine the amount of water on the road from which the system will adjust the vehicle's stabilization system as well as the warning system. The braking system helps the car to easily move the slippery terrain.
911 Carrera S is sold in Germany for 120,125 euros, Carrera 4S is 127,979 euros without taxes, delivery and service prices. Porsche 911 2019 will be available in the US from 2019.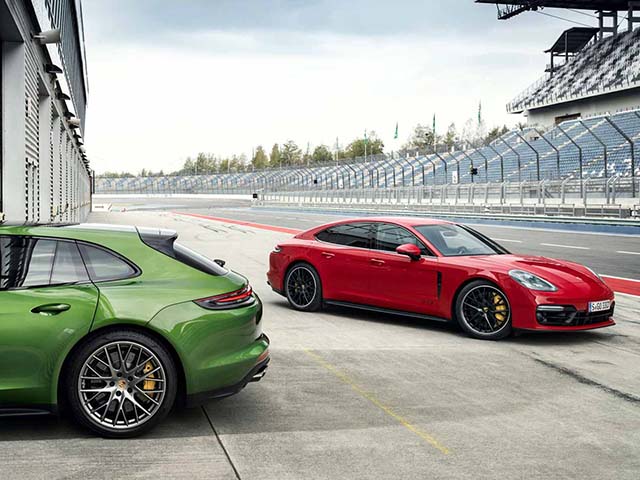 Less than a month after its global launch, Panamera GTS has been officially commissioned in Vietnam