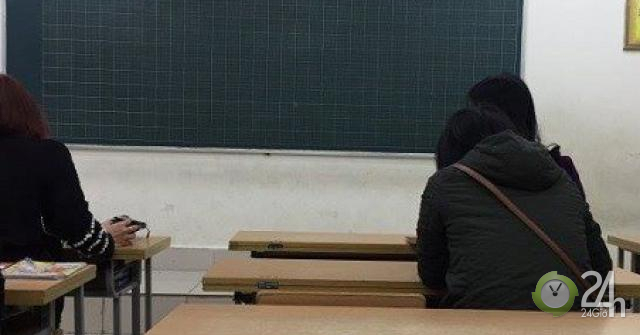 Tuesday, 22 January 2019 01:00 AM (GMT + 7)
The parents' meeting ended the semester, many parents were indifferent, seriously gathered, holding their situation.
At the weekend, many schools across the country held a parenting meeting to gather the first half, but unlike the previous parents' meeting, the parents could understand the schooling situation, but the General Notes on the Collective Class … , missed appointments, asked others to attend the meetings. Many parents quickly connect to the phone during the meeting.
Speaking of the parents' meeting last Sunday, Mrs Thu Thao had a child attending a primary school in the Hoang Mai district (Hanoi), saying: "The invitation to the meeting takes place in my child's class at. Only parents come. Class 50 students, but only one third of parents at the meeting, teachers "ignite" by sharing the school situation, the class began to be officially mainstream in half an hour later, but there are about 15 non-present parents.
According to Mrs Thao, without parents who have many meetings, many parents ask for leave. During the meeting, many parents spoke privately on the phone. When the teacher shared and asked for an opinion, no one spoke, the meeting quickly ended with the work of the mother board and the fund of the collected class.
Share the reason why many parents are not "salts" at their parents' meeting, Dinh Trung Kien (Dong Da, Hanoi) said that the average parent meeting is quite important because it looks back at this process. Study course, individual student research during the last semester of the next semester. As a parent, the teacher must also be respected, as well as show interest in the child's learning and recommend recommendations for improving the quality of education and parenting.
However, parents point out the "hesitate" to go to meetings and lose passion, as now, there are many ways to communicate with teachers about their children's learning situation, such as texting and calling. phone, share green, facebook … keep up to date with school, class and every student situation.
In particular, the "electronic contact book" is a fairly complete communication channel between school and parents. "I've never missed a meeting with my kids, but my parents' meeting is now mostly about class funds and money collection. Many people are discouraged because they have to pay this amount all day, but the other is how much the class fund is lacking, "said one of the parents.
Time to skip a good teacher exam?
Before a good teacher competition situation in some places that are hard to reach and "do", many experts and teachers feel it is advisable to give up good teachers to avoid pressure on teachers. For teachers, in order to get a parent meeting, many teachers would share, prepare a lot of things from each student's viewing, printing to documents, children's results, answering parental questions. . However, the fact that parents are becoming increasingly indifferent makes many teachers feel sad.
Recently, in a Primary School Teachers Forum, which is not the image of an older meeting, a person who has put photos with the words "shared" is also a teacher who has been sympathetic to many people today. should be followed. Many parents come to show up even text messages.
Mrs Thanh Hang, a teacher in Hanoi, said that the parents' meeting is getting less and less, especially at the mid-year meeting, and many parents only appreciate the end-of-year meeting. Earlier, when the parents were busy, they asked their grandparents, relatives to attend household meetings, now only to send text messages without even receiving phone calls or sending text messages and not receiving them.
Likewise, according to Mrs Hang, "Parents' meetings are an opportunity for teachers, parents to meet and exchange to help their children succeed, if they face difficulties and problems, they will discuss to support them. fee-based, as many people think, just because there are enough places to meet, and parents get the classroom tools. Go to the classroom collection section, teachers go to let parents talk freely. and motivate to promote good learning in classroom ".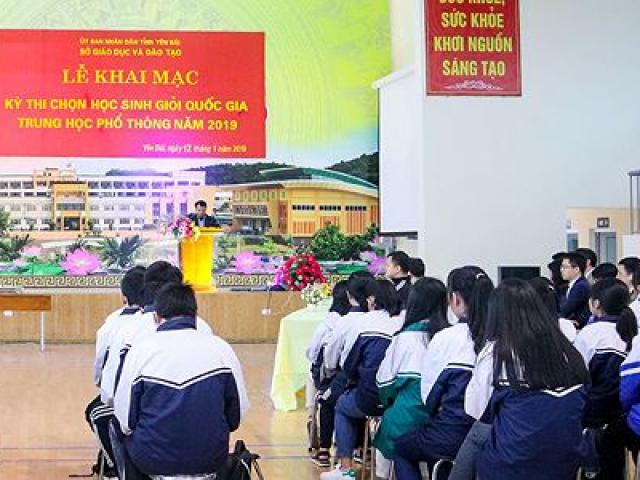 The Ministry of Education and Training has pointed out many mistakes in some of the recent outstanding state examinations, including …