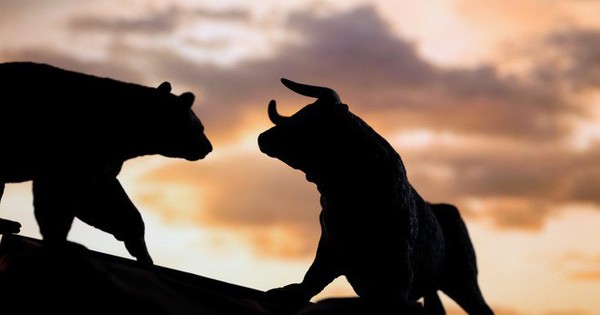 After the 900th rupture, demand gradually emerged, which helped to reduce market activity at the end of the session. At the close of trade, VN-Index dropped by only 4.45 points (0.49%) to 900.93 points; The HNX-Index fell by 1.27 points (1.24%) to 101.2 points and the Upcom-Index dropped 0.24 points (0.48%) to 51.21 points.
Market liquidity improved, reaching the order value of DTT 3700 billion. Foreign investors saw a slight net purchase of more than 3 billion dong. Except for the SBT deal, it was a strong net purchase session with almost 100 billion Dollars.
On this trading day, HPG was the favorite stock when it dropped by 1700 dong. However, demand at the bottom of the session helped reduce HPG by just 1100 dong.
The fishery, textile group gradually recovers at the end of the session. Even seafood stocks, such as CMX and MPC, have been obtained. However, HVG, ABT fell on the floor today.
Blue chips, DHG, EIB, FPT, GMD, DPM, as well as VHM, PNJ, MSN recovery, MSN significantly helped save 900 points.
=================================
Afternoon session was not very positive. After a first drag on, the sales pressure has risen dramatically since 14h, making the index deep red.
After 14:00, VN-Index dropped by 6.42 points (0.71%) to 898.83 points; The HNX-Index also dropped by 1.5% to 100.95 points.
Falling stocks, such as seafood, textiles and clothing, also suffered from market pressures and falls.
The efforts of some blacks, such as SAB, DHG, VJC, VNM and VIC, were not enough to help the market avoid dropping the fall.
============================
At the end of the morning session, the bleak market did not stop when HoSE's liquidity reached more than 1550 billion and HNX reached 253 billion.
Liquidity weakened when vendors in principle "redefined" their accounts after a long-term return to the market in a safe state of profits, and sellers, of course, should not reduce their losses. more Buyers also quietly collect inventory vendor is not enough patience.
Many stocks still vary in price, but are limited, so investors also restrict sales. Trading with narrow reserves makes the transaction costs equally large to offset the higher risk.
In spite of the significant increase in the last period, fishing stocks continued to grow on the market. Dairy VNM, GTN has grown mostly today, although the dairy market is in a rather complicated period. Both dairy companies believe that milk consumption will soon increase.
======================
Trading session 14/11 rose from opening. The group of six foods, textiles (VHC, MPC, FMC, CMX, TCM, TNG, TDT, GIL …) continues to be the main direction of cash flow, as many stocks are rising rapidly at the beginning of the session.
However, despite the increase, cash flow in the market is rather weak. By 10 h, the Vn-Index increased by 2.22 points (0.25%) to 907.6 points, but the agreed HoSE value was only 640 billion.
Blue-chips like FPT, MSN, VJC, PNJ, MWG, or BID, CTG and VCB, now support the market.
Real estate, construction also saw a lot of accomplishers, such as VGC, PC1, VPI, DXG, CTD, KDH, LDG …
At the same time, oil, gas, GAS, PVS, PVD, PVB, PVC, PXS … continued to be heavily sold, due to world oil prices last night, the biggest drop is 3 years.
Source link