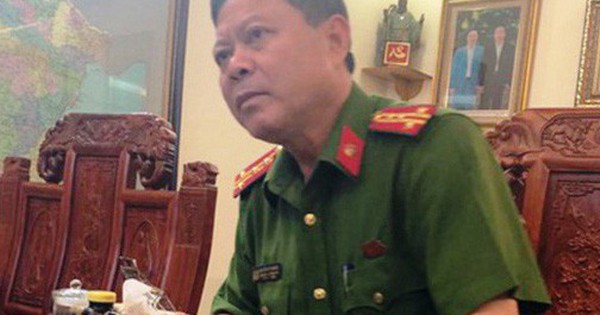 On the afternoon of November 28, Colonel Nguyen Chi Phuung, Thanh Hoa City Police Department, Thanh Hoa Provincial Head Approved Voice Recording tape appeared on the social network Fcebook is his and the conversation is real. "False right now has to be decided by the competent authorities," Phuong said.
Earlier, the social network appeared in the record length of more than 23 minutes with the name: "Colonel Nguyen Chi Phuong, Chan Thanh Hoa City Police receiving money to run 260 million, was in line with the denial level.
This record shows that many conversations are recorded at different times, including both male and female voices. One of them was told by Colonel Nguyen Chi Phuang Thanh Hoa Police Chief , and the other has worked in the public security sector at Colonel Phuong.
Sound recordings that mentioned that a man was employed at Thanh Hoa Police was involved in the theft of a motorcycle to find a colonel. Topic "manage the case" and referring to money "" The total amount is 260 million dong, many times …
"Now from the military, shame, persecuted, you know what to do now. The family is hard, his wife is ready to be born, father to his mother, hoping that his brother will help him"; "My uncle has a house, my place will be appreciated, and this is the hardest part, and my desire is to repay money." "There are not many children?", "In the past she gave 260 million to go to give him the uncle …"
Some of the conversations listed above are published on Facebook.
In connection with the phonogram recorded on Facebook on Facebook, Thanh Hoa Police Chief Colonel Nguyen Chi Phuung said that he was in the voice recording and that this conversation was real. According to Phuong, this conversation takes place on 19 or 20-20-20.
"He worked in the Police Department, was released from the public safety name for motorcycle theft in the agency." The gift was real, but he did not. If you do not have the money to get the name of the police, if you are tough with it, no one is silly enough to accept it. He deliberately sighed, "said Colonel Phuung.
According to Phuong Phuong, when he had information about Facebook, he reported to Thanh Hoa Provincial Police authorities to check the clarification.
Reporters have been in contact with Colonel Khuong Duy Oanh, Deputy Director of Thanh Hoa Police Department, but the head said the information was not available.
Earlier in July 2018, Do Duc Hieu (SN 1989, Thanh Hoa Province, a native of Trieu Son) had staff at Thanh Hoa Police – Thanh Hoa Police. The people who were expelled from the industry due to the behavior associated with the "theft of property" by the police. Hieu was subsequently prosecuted and Thanh Hoa People's Court declared a hearing on November 22, 2018, to sentenced nine months after the imprisonment reform to "property theft".
Source link