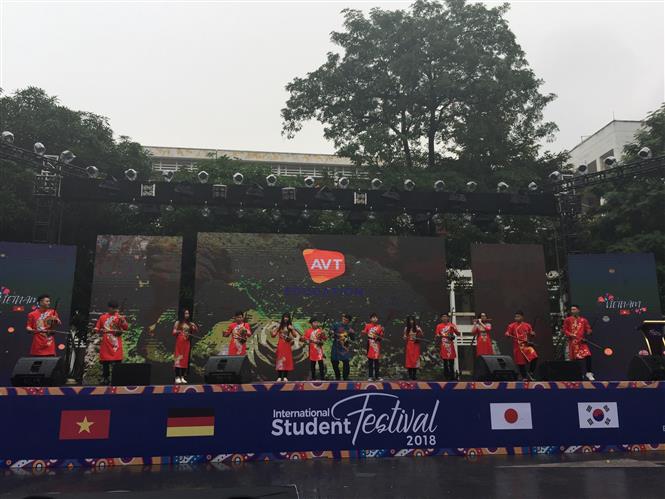 Many "trick" survey surveys in Japan
The Japanese embassy has issued many alerts, drawing attention to the fact that many students and victims of Vietnam are misled by some unethical realtors.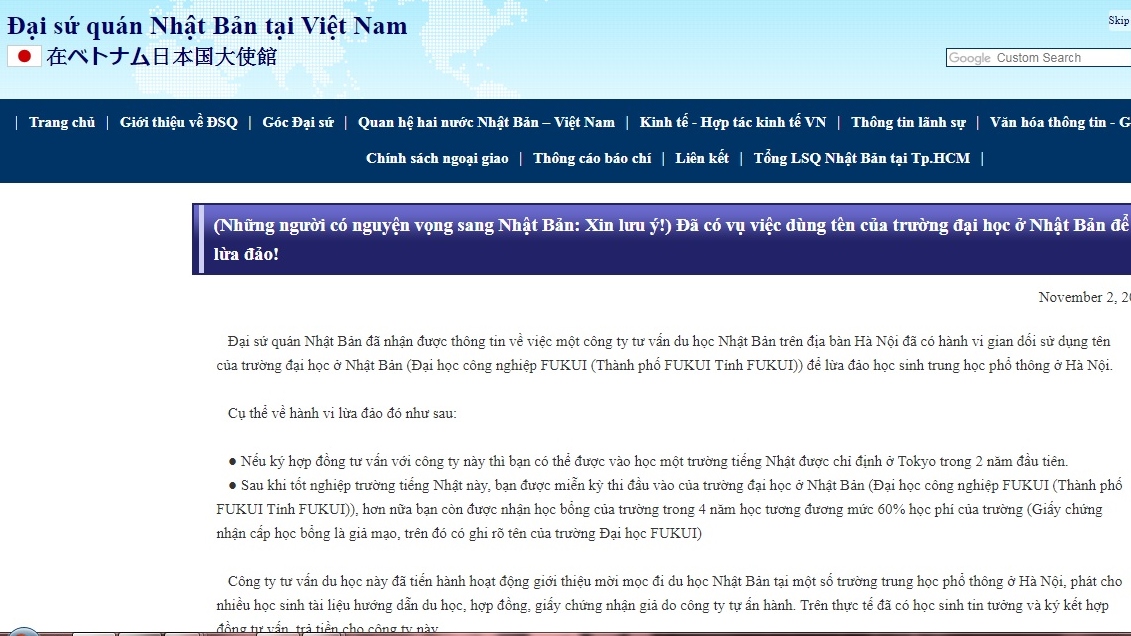 More recently, the Japanese Embassy has received information on fraudulent Japanese education counseling in Hanoi using the FUKUI Industrial University's name for fraud. High School Students in Hanoi. The company recommends that high school students attend Japan's designated Japanese schools in the first two years, after which they will receive a scholarship for the next four years, equivalent to 60% of the tuition fee. However, a scholarship certificate stating the name of the FUKUI university is considered to be fake.
In fact, some students trust and sign a consulting contract, paying for this company with brokerage services ranging from several hundred to several thousands of dollars.
According to a statement from the Japanese Embassy: The number of students entering Vietnam and foreign students is growing rapidly. But at the same time, the situation that many Vietnamese young people have been deceived by some unethical brokerage companies, take on debt to the Japanese, do not pay, and due to illegal stay, Japan has to stop rising; is also a concern.
In particular, the number of victims will increase not only for qualified trainees and foreign students, but also for engineers (technicians). Many companies urge "to pay taxes immediately, they will not be given to Japan" to require employees to pay a large fee.
The movement of these companies is a consultation on "short-term visas entry without delay by moving to a permanent residence visa and able to work in Japan for 3 years", and then ask for a large sum of money. The victim pays the company 300 million, Japan – with a tourist's vision, no job, there is only debt. Another option is to deposit and pay a few thousand dollars a month and wait for work.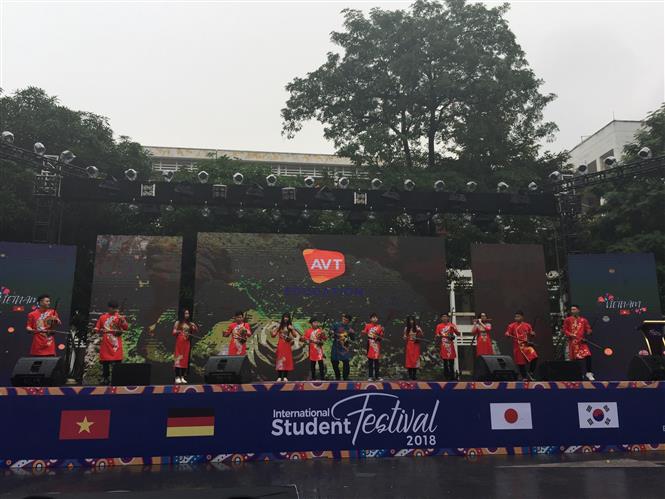 According to the Ministry of Labor, Disability and Social Affairs (MOLISA), internship practice has a three year contract worth $ 3,600 or less. It is strictly prohibited to collect deposits, to prohibit the funds received from trainees, before the trainees are issued residence status certificates.
It should be noted that in recent years several foreign consultancy firms have submitted false information on the website (Japanese recruitment information) "One hour is 3000 yen (about 600,000 dong)" "During the school time, income from additional work We can pay not only for study and living costs, but also for their families. "In fact, the above information is completely misleading. The regular hourly wage is 800 yen (about $ 7).
Several foreign study counseling centers have been suspended for the latest Japanese visa application.
Recommendation from Hanoi Department of Education and Training
Faced with this fact, the Hanoi Department of Education and Training has sent the official posting district high schools to alert false information about training in Japan with a fraudulent intent.
According to Le Ngoc Quang, Deputy Director of the Department of Education and Training, Ha Noi, the Department received a letter from the Japanese Embassy in Vietnam providing information to secondary school pupils, Incorrect information.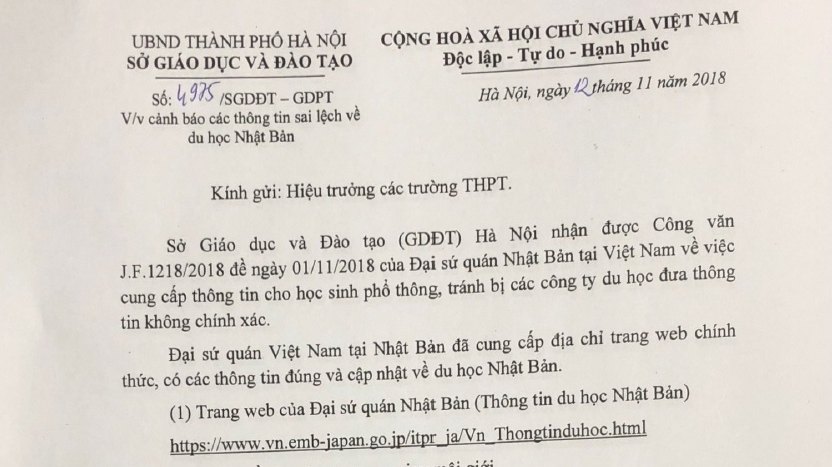 In order to avoid fraud, providing inaccurate information about foreign companies, the Department of Education recommends that schools carefully study the information before exchanging them with foreign companies; The school must have a written report from the Department of Education and Training on all activities related to a foreign school.
In addition, the Japanese Embassy in Vietnam has provided an official website with accurate and up-to-date information on studying in Japan for students intending to study in the country. This reference.
The Department of Education and Training in Hanoi requires schools to formally provide information to the Japanese Embassy in Vietnam for parents and students throughout the school to avoid companies that study abroad. .
The Hanoi Education Department recommends that parents, students and students access the official website with up-to-date and relevant information about studying in Japan. includes:
Japanese Embassy in Japan. https://www.vn.emb-japan.go.jp/itpr_ja/Vn_Thongtinduhoc.html
Broker Note:
https://www.vn.emb-japan.go.jp/itpr_ja/Haycanthanvoicacdoituongmoigioitrunggian.html
Japanese Embassy in Facebook:
http://facebook.com/embassyofjapanvietnam/