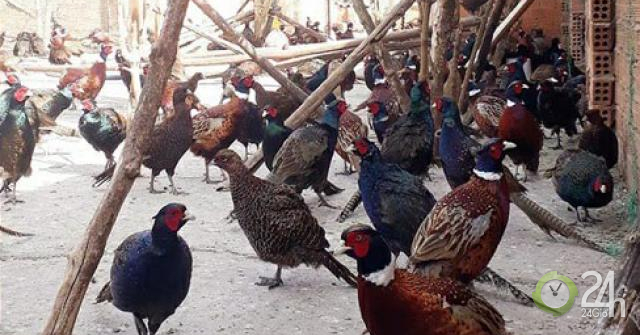 Friday, February 1, 2019, 5:00 AM (GMT + 7)
Only in the last 1 month did Nguyen Dac Thien, Chi Lang 1, Nam Ban Town, Lam Ha (Lam Dong Province) had about 70 million VNDs to sell pheasants to customers to make food and gifts. and making scenes …
Returning to the Thien Thien Pheasant Farm in the last days of the year, PV Dan Viet is also happy to spread to the farm owner when he sees the establishment. Especially in Tet Days, Mr. Thien always holds his phone to order customers, then makes birds, closes boxes … to transfer those customers who have placed them at a distance.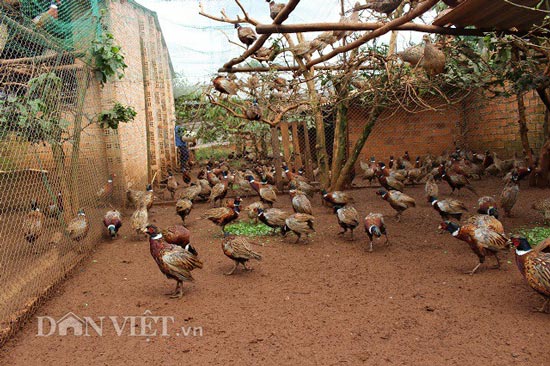 Thien pheasant farm grows and eats. Photo: Van Long.
"At the end of the year, customers eat Tet, gifts or pets, so I was very busy. My birds are renowned for their care and breeding, so consumers are very loyal and positive when ordering, most of them are patrons, "said Thien.
Thien pheasant is carefully cared for by the semi-natural model, the quality of the meat is good, so many people love it. Photo: Van Long.
It is known that in the past, the Thien family picked up pigs, but fluctuations and fluctuations occurred, he tried to turn livestock. While studying on the Internet, Mr Thien found that pheasants are healthy birds that are easy to care for and have a market, good consumer prices, so they bravely tried to test the pheasants of 40 parents.
So far, Thien has more than 2,000 commercial pheasants, covering an area of ​​3,000 m 2, mainly for local and TP customers. Ho Chi Minh.
At the moment, Mr Thien owns commercial pheasant herds with around 2,000 children. Photo: Van Long.
"About a month ago I have collected about 70 million VNDs from meat poultry (meat farm) sales and sales of pairs (live birds) to consumers. With a price of more than £ 200,000 per kilogram of pure poultry, consumers are quite satisfied and I get better feedback from my customers, "said Mr Thien.
Just over a month after selling Tet birds, Mr Thien collected about 70 million VNDs. Photo: Van Long.
So far, Mr Thien still maintains his semi-natural breeding. In the coffee garden, he fenced the surrounding B40 grid with a surface to allow his birds to move freely throughout the day. Bird feed is mainly a mixture of grass with corn bran. In this way, poultry meat is very tough if it is processed sweet and solid, so customers are very interested.
In addition, to save time for care, Thien has installed a system that provides automatic drinking water for birds. Thanks to this, he also had time to build silkworms, grow coffee …
The semi-wild road Thien Pheasant flock provides better quality, sweeter and tougher meat than other companies. Photo: Van Long.
To proactively deliver seed to his farm, Mr Thien bravely invested in mini-incubators. It helps to keep the bird's head on its farm, often with commercial poultry meat, which provides goods for restaurants and canteens.
In addition to selling commercial birds, Thien also offers beautiful ornamental birds for guests to play more than 700,000 BND / pair birds.