Startup says the customer is NASA, Airbus, Mercedes wants to make $ 5 million

"NASA, Airbus, Mercedes … are the companies that used our technology"Tommy Pham spoke as he entered the conference room.
Tommy is an Australian overseas Vietnamese who introduced himself to the LASS Group CEO and Co-Founder, an Australian startup in Australia.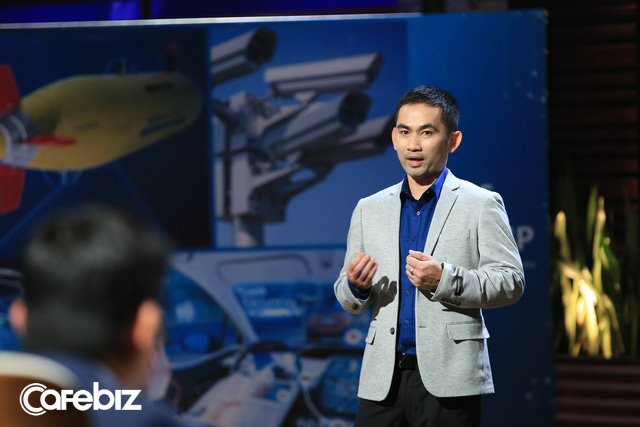 According to the startup presentation, LASS Group technology is a tracking system, and the purpose of LASS Group clients is to serve the leadership of global governments.
Explain the mechanism of this system, for example Tommy, if Shark Lien is a foreigner who has just arrived in Vietnam, then moved to a hotel, then Vung Tau, if CCTV is covered, the system identifies Be Immediate Shark.
Come to Shark Tank Vietnam, Tommy wants to claim $ 5 million for 10% of the LASS group. This terrible figure makes the shark "stand up" for a few seconds.
I want to return to Vietnam, I want to set up a company that would later be equivalent to Facebook and Amazon
Reason requires $ 5 million, Tommy said he plans to select a city to set up a business there, such as Phu Quoc set up a system for tracking this ship or tourists. .
"I want to return to Vietnam, I want to set up a company that would later be equivalent to Facebook and Amazon"Tommy said.
Tommy Pham said about the product that in 2018, the system could track 1 million objects. Better than Palantir, a unit that offers solutions to the US military to spy on the globe. Tommy Pam says, "If our system is related to national cities, no kidnapping happens, find it all".
Startup added that some major partners are looking forward to working with the LASS Group as a trial because the product has not yet been sold. Explaining the reasons for the non-commercialization of the shark Dzung Nguyen product, Tommy Pham said the business did not want to go exclusively to the manufacturing trade route that the LASS group requires to enter cities, to sell products to the government to increase their value.
Speaking of the team, Tommy Pham proves himself as the CEO, with two co-founders: Vo Ba Ngu Brothers and Vo Ba Tuong, Australia's Eureka Security Award winner. National Security and Defense 2010 (Tommy shows them photos on screen). In terms of structure, each shareholder holds a 20% stake in the company, the remaining 40% being used to raise capital from investors.
Excited about the call to invest in "households" to eat roses, overseas Vietnamese insist: I don't spend time flying to Vietnam to play with sharks "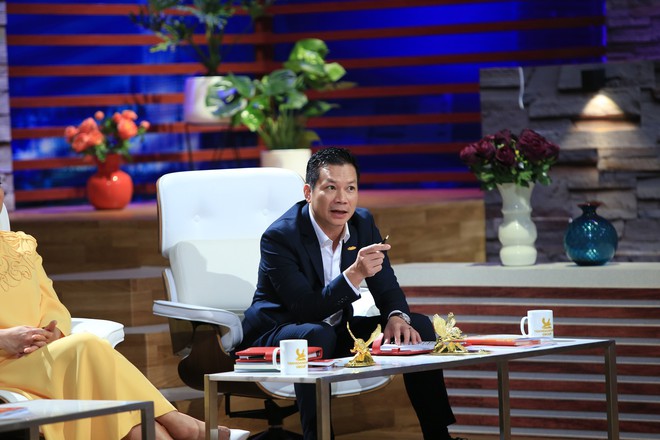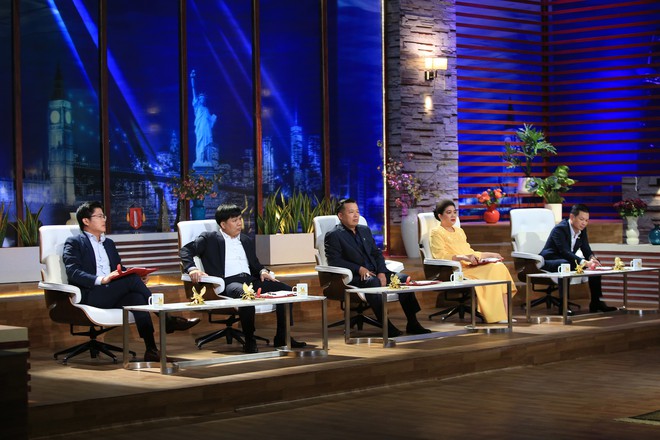 Draw a bright prospect if the product is used globally, but startups seem embarrassed when Pham Thanh Hung Shark asks for a technology ownership or product marketing authorization agreement.
– Do you bring a license (copyright) here, a sample of 2 people on screen?
– I have everything. If the shark signs a contract with you, the shark will see it all. But if the shark doesn't sign, please allow me not to show the shark slippery.
– How can Sharks believe that I have the consent of these two people? Can you call these two people? … The image can be downloaded online and printed. Describe that a person with normal imagination can say it …
"To work together you have to have faith. I don't have time to fly to Vietnam, how many games to play with a shark," LASS Group CEO Tommy
Tommy then made a phone call but said the other party did not receive.
"You own only 20%, you don't have the right options, there is no evidence that the other two agree to act on you. Or are you just human if you make $ 5 million today?"Shark Hung questioned.
"This question is also very good. But working together, one must have faith. I don't have time to fly to Vietnam, how many games to play with Shark"Tommy is open.
"The Shark sitting here is not playing either, he wants to find out real investment opportunities. Can you prove that you have this technology and that it should be realistic?"Questioned Shark Dzung Nguyen.
Waiting for the startups to prove their names, but unsuccessful, Shark Do Lien and Shark Nguyen Ngoc Thuy shook their heads and refused to accept the LASS group project unreliably.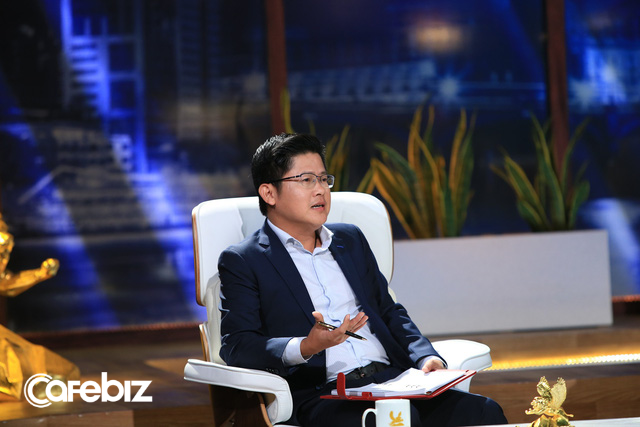 "My proof is overwhelming, I can't prove it for a few minutes. I think the DD round (Business Rating – PV) has enough time to confirm what you have said"Tommy continued to explain.
"Say there are books that tell me. There is no book here, no testimony, just your words. For these reasons, I decided not to invest"Shark continued in Vietnam.
Initially a "shark" that favored future technologies, the Sham Pham Thanh Hung also rejected the LASS Group because it believed the technology was dangerous beyond imagination. Shark Hung said: "In fact, I'm also trying to give you the opportunity to prove the copyrighted technology, intellectual property, inventions, and applicability. I don't know what other sharks think, but I personally don't dare to show TV that we all work together to develop this technology. Too terrible, I had all the spines when I heard it all".
Concerned about LASS Group's financial performance and product commercialization issues, the "Dzung Nguyen" technology shark gave an assessment: "I listened intentionally to see who his clients are, how to commercialize, but he said 7 years is not commercialized yet because he doesn't want to do it but we are investors. you want to be like that, don't know how to wait".
The call was a failure to shake the head of five sharks.
Bao Bao
According to Young Intellectuals
Source link