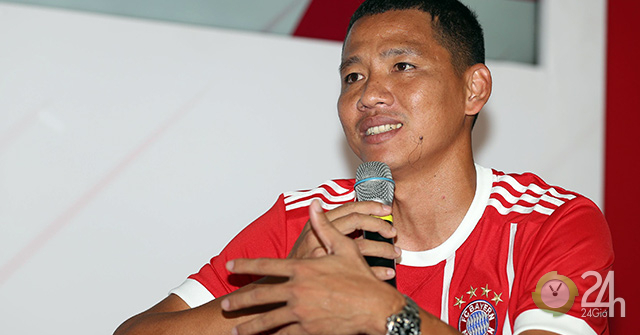 Saturday, April 27, 2019 19:01 (GMT + 7)
Striker Nguyen Anh Duc for the first time commented on the noise at Binh Duong Club last time, and "Hai Phong's accident" was in the V-League 2019 round 7.
"As a player, I always played contradictory information. I have a lot of pressure because the media talk about me like this and that. But my point is clear, I just let you prove everything I do. "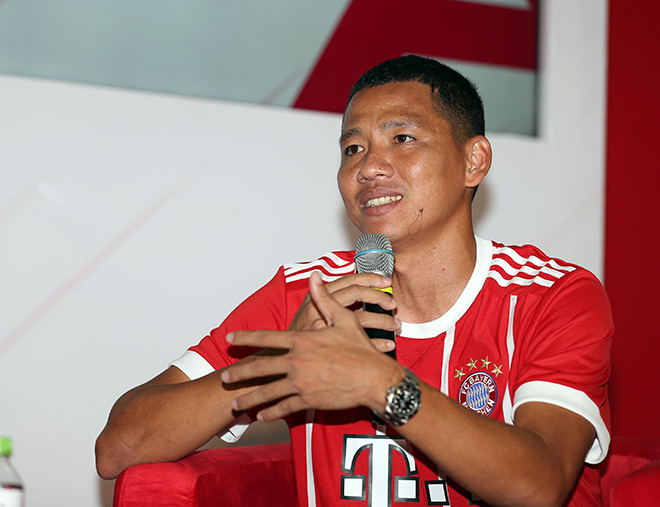 Striker Nguyen Anh Duc shared with the media in the afternoon of April 27th
It is part of the striker Nguyen Anh Duc April 27 in the city of Ho Chi Minh City during an exchange with the legendary Bayern Munich club Giovane Elber. In the above-mentioned exchange session, Anh Duc suddenly questioned the pressure of Vietnamese strikers at the "noisy" Binh Duong club for the last time, especially in the "tectonic" phase of defeating Hai Phong on 26 April.
In addition, Anh Duc refused to answer any further questions about the Binh Duong Club's internal situation after leaving Tran Minh Chien. Instead, the coach of Park Hang Seo suggested that the reporter focus on the main character Giovane Elber, also for a long time in the British idol Bayern Munich shirt.
Duc expressed admiration for the player who won the Champions League in the Gulf of Munich and discovered that he had learned a lot from a former 1972 attacker. Giovane Elber also advised Anh Duc, especially the way to overcome public pressure.
"For every professional player, steel alcohol is the most important. They must be strong to overcome the pressure of public opinion. When we played Bayern Munich, everything we did was put in the press.
Legend of Elber and Anhu Duc, who is in contact with the media …
Join football with fans at Hoa Lu Stadium (1st District, HCMC)
From my experience, professional players have to live with media pressure. We continue to work well. If we can do better or better things, bad information about us will, of course, disappear … ", said legend Giovane Elber.
Also in an interview with Vietnamese media, Giovane Elber talks about the biggest pain in his outstanding career – Bayern's painful defeat in Manchester United's 1999 Champions League final.
"Frankly, my whole life can't forget this defeat. Even after it was seen that the home team was losing a MU, that year I was very sad, I didn't want to play football or didn't want to watch football. But after every failure there is always a lesson, and you need to know how to learn to stand stronger. The evidence that Bayern got up and won the Champions League in 2001, "added a former Brazilian player.
Giovane Elber Born in Brazil in 1972, he joined FC Bayern in 1997 and is one of the most successful and favorite players in club history. In six years he played 266 times and scored 140 goals, including 92 goals in Bundesliga.
Along with FC Bayern, Elbers has won the Bundesliga four times (1999, 2000, 2001, 2003), won 4 times in the DFB Cup (1997, 1998, 2000, 2003), and once won the C1 Cup (2001) and when crowned in the club world Championship (2001).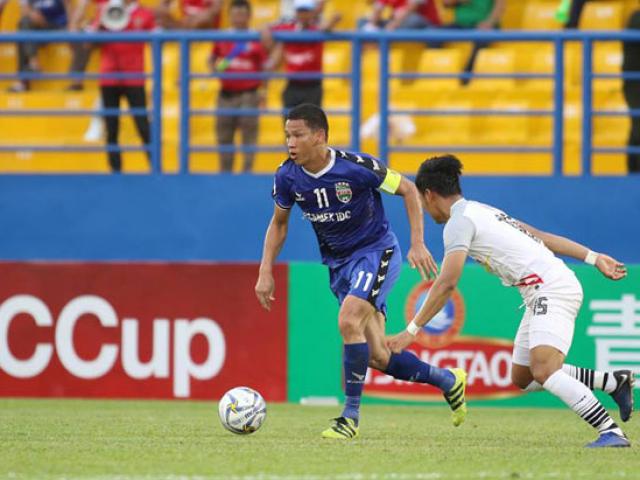 Vietnamese football has just experienced an incredible mistake caused by the veteran attacker Anh Duc.