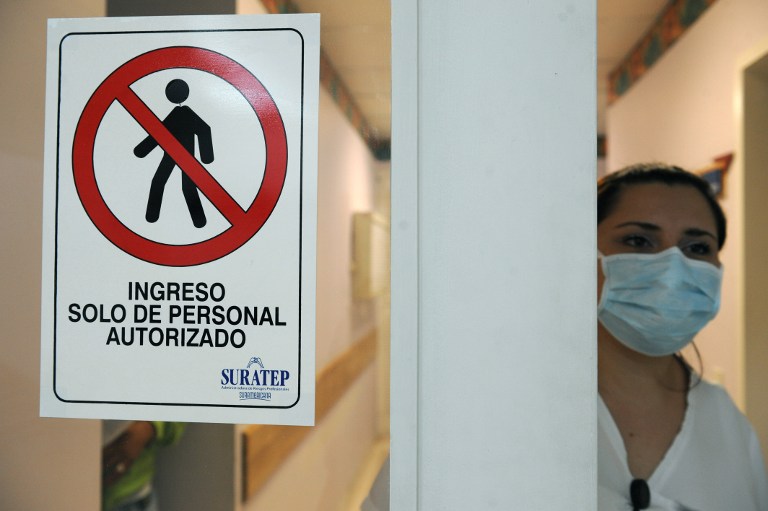 How serious is the endocrinologist described Dilcia María Lujan, Member of Columbia Diabetes Association an increase in the disease in the country, exceeding 3.6 million Colombian people with symptoms of this pathology.
"This is alarming, because we understand that there are more patients every day who, at a very young age, are suffering from these two types of diabetes, when we saw it only for people over the age of 40. Now inside the advice we see up to 30 years which is very disturbing, "he said.
He pointed out that these diseases are so young This is a problem not only for people, but also becomes a burden on the health system.
"Diabetes is an expensive disease, because it threatens quality human life and because treatment at the most advanced level requires more resources as a result of the health system, "he said.
Read also: One in seven children born with gestational diabetes in Colombia
Alarms
The Colombian Diabetes Association has warned it 7% of Colombia have diabetes; that is, four million people, half of whom do not know.
The psychologist Liliana Carvajal warned that diabetes is chronic illness in which the body is unable to regulate the amount of sugar in the blood. The most commonly occurring is the two-dimensional diabetes, which usually occurs in adulthood, usually associated with a high number of patients Obesity
According to Columbia Diabetic Association statistics, there are on average 1100 adults and 55 to 60 minors a year, of which 48% are men, 46% women and 7% children; belongs to the socio-economic layer 3.
"This data is based on 66% of the population living with diabetes living in Bogotá and 34% of other cities in the country. Most people who come to Association they have a long-term diabetic diagnosis of an average of 83% and adults with a recent diagnosis of less than one year, 17%, " explained Maria Mercedes Otálora, the company's administrative director.
According to the Diabetic Atlas, no country is immune to this disease. It is therefore considered to be one of the largest global health emergencies of the 21st century, as one of the ten leading causes of death worldwide, accounting for more than 80% of all non-communicable deaths.
Diabetes predominates 7.6% of men and 8.5% of women. The main risk factors are overweight (53.2% males and 58.3% females), obesity (15.7% males and 25.5% females) and physical inactivity (53.4% ​​males and 72.9% females) .
You may be interested in: Good nutrition, reducing the risk of childhood type 2 diabetes mellitus
Permanent evaluation
In accordance with World Diabetes Day It was confirmed that, due to changes in the blood sugar levels that may occur in the body, a strong blood glucose control in people with this condition is an essential and critical step in the management of adequate disease, especially for those who are heavily treated with insulin.
In accordance with World Health Organizationoverweight and physical inactivity are key risk factors for diabetes in Colombia.
However, save the level blood glucose levels As many as possible within the normal range, many complications of the disease can be prevented or delayed.
In sports: Millonarios Jorge Luis Pinto might already have three amplifiers
In Colombia, blood glucose control is the main method available to monitor them levels and thus able to control diabetes. However According to a study conducted in several countries, Four out of ten diabetic patients measure glucose with the recommended frequency of pain caused by a puncture, due to discomfort, limbo, lack of measurement strip, or fatigue, by the doctor or nurse.
The key to preventative action is to change a healthy lifestyle, in addition to promoting detection, diagnosis and comprehensive treatment; that is, in which all healthcare professionals saw the patient from this condition, an endocrinologist, go through the nutritionist even a psychologist.
Source link