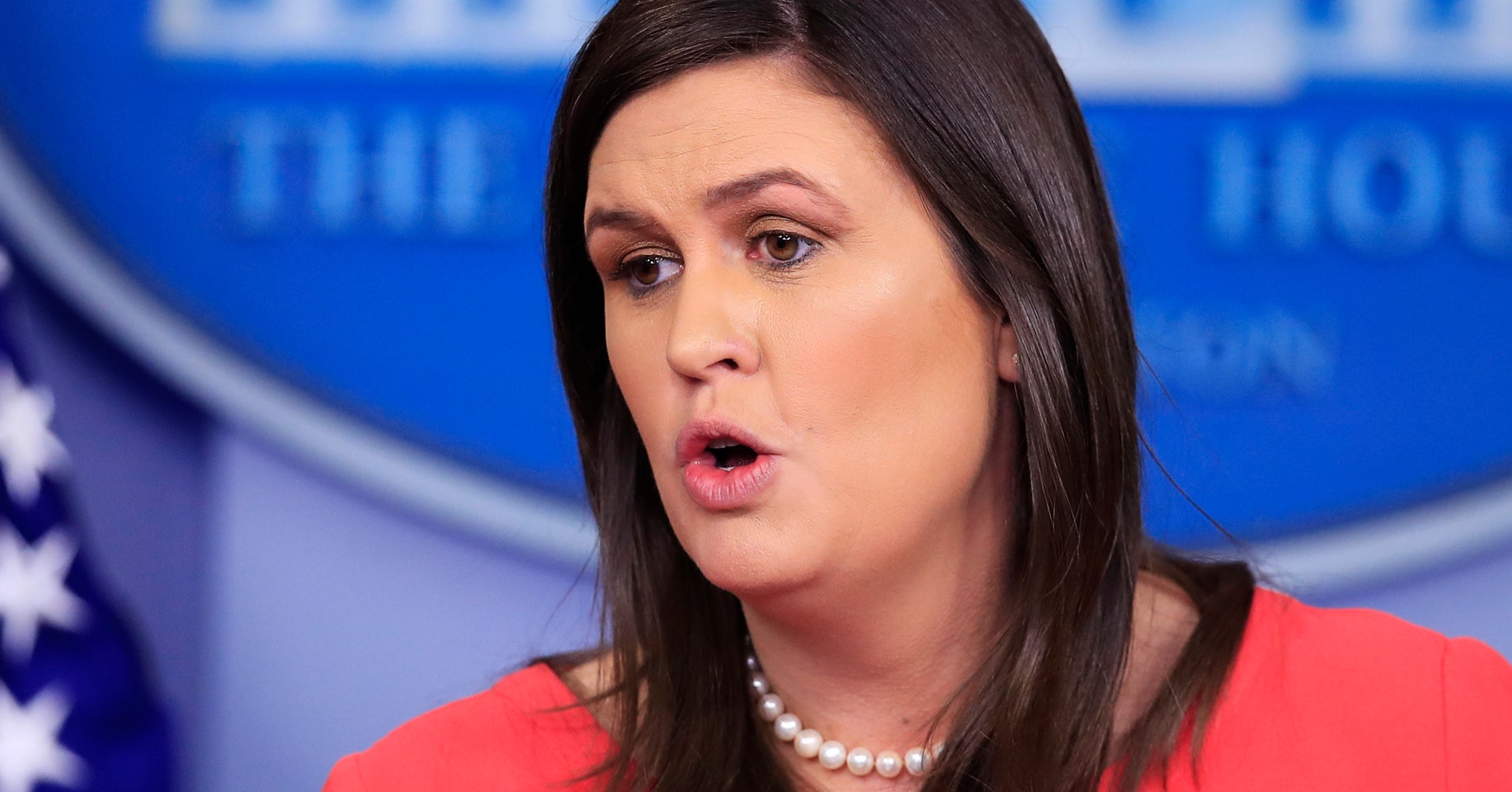 CNN has split its screen to run a fact-finding timetable, and White House spokeswoman Sarah Huckabee Sander is announcing Tuesday.
The "Facts first" column, which lists key points about the new government's new national climate assessment, as Sanders advocated the rejection of President Donald Trump's reports released on Thanksgiving weekend and predicted that the United States would face a warming of at least 3 more degrees a century ago.
CNN bullet points do not directly mean Sanders's questionable real-time requirements. But they served to mark the difference between the authority of the report, which was attended by 300 scientists and 13 federal agencies, and the Trump administration quashed its conclusions.
The network's position was well received in Twitter:
An interesting CNN approach here is to put the actual facts in a large box next to Sarah Sander. It would be worth exploring this kind of fact pop-up video about Trump your own speeches. https://t.co/FrpvfSviT5

– Daniel Dale (@ddale8) November 27, 2018
It's great that CNN inserts a new "FACTS FIRST" box with an inherited lie – Sarah Huckster Sanders – at so-called "press conferences."

Here's an even better idea:

Returns * Mystery Sci-Fi Theater * with smart-ass talking marionettes. pic.twitter.com/IFVAkJikPj

– Nolan Dalla (@nolandalla) November 27, 2018
Bravo to @ CNN for pop up the fact window next to lyin @PressSec about a fake press conference today. I think other channels should follow this example or not do it at all. If all they are going to do is lie, it damages the American ppl. #CNN #SarahSanders

– Resistance_Erin (@ resistance_erin) November 27, 2018