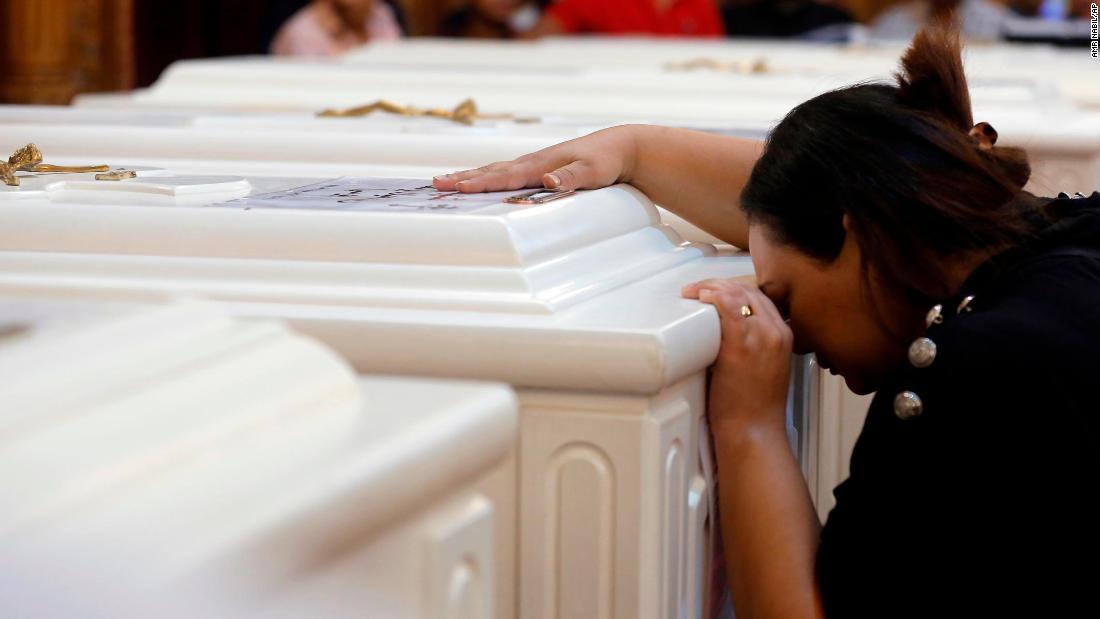 [ad_1]
Six of the victims came from the same family, according to Ahram. Eleven people were injured in the assault, he said.
The group set out to the Sacred Monastery of Cluj, Cairo, in the southern part of Cairo, in the western desert of Egypt, when a Friday attack took place.
This is the latest of the deadly attacks against minority Christians in the Middle East's most populous country in recent years.
Last year, at least 29 people were killed after unidentified gunmen opened fire on a bus carrying Coptic Christians to the same monastery, about 100 kilometers (62 miles) northwest of Minya. ISIS has taken responsibility for the massacre.
The terrorist team also demanded the latest assault. In a statement issued by the ISA-affiliated Amaq media agency, he said, "The Coptic Christian bus, the St.Samuel Monastery in Minya, was conducted by Islamic State fighters."
The statement was also published by several ISIS channels in the messaging application telegram.
ISIS has not provided any evidence to support its allegations. CNN can not independently verify their credibility.
Egyptian prosecutors have been sent to investigate, Ahram Online reported.
The US Department of State issued a statement on the attack on Friday.
"We expressed our happiness to the families of innocent victims," ​​said Foreign Ministry spokesman Heather Nauert. "We will continue to support Egypt's efforts to combat terrorism and religious communities."
[ad_2]
Source link