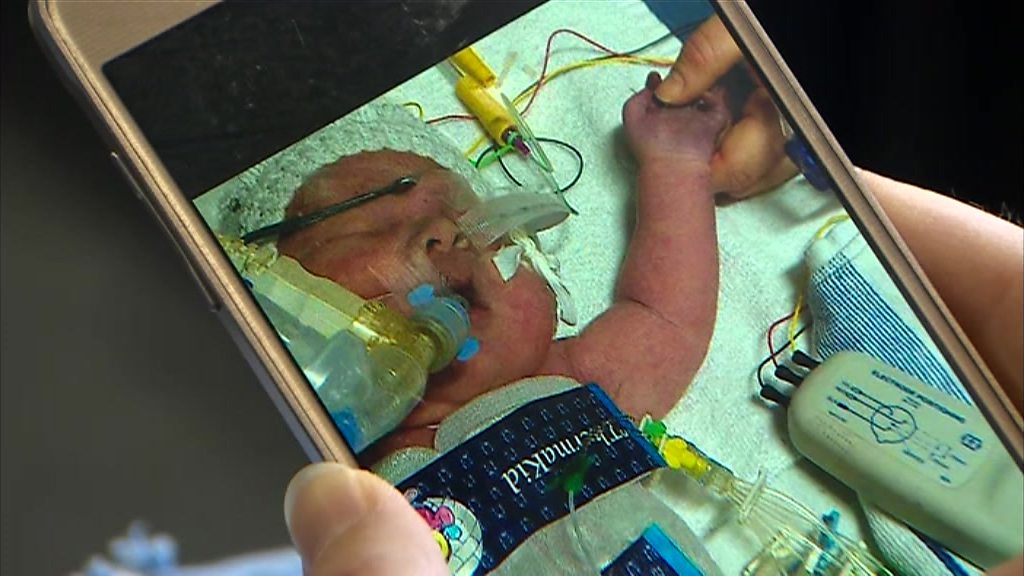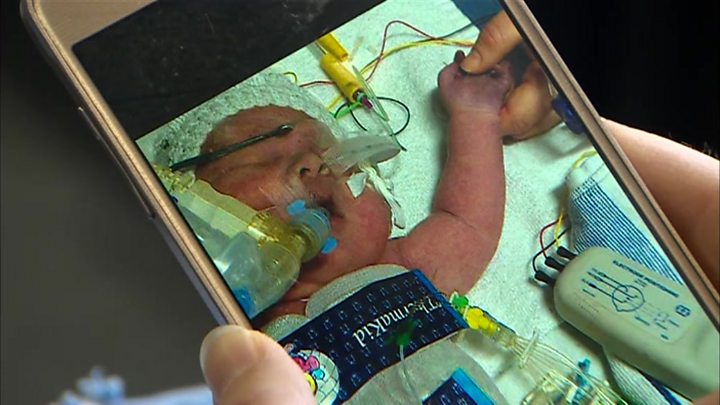 Employees at the hospital, trusted by children after the death of their children, claim that there is a "culture of intimidation and harassment", a report is revealed.
Shrewsbury and the Telford Hospital Trust (SaTH), which are already in special events, are currently assessing the Insufficient Quality of Care Commission (CQC).
Emergency and maternity services in both hospitals were considered insecure.
Trust CEO Simon Wright said: "You can not influence a report like this."
The 112-page report published on Thursday includes a catalog of questions in the Royal Shrewsbury Hospital and the Royal Princess Royal Hospital in Telford, Shropshire. Trust was previously evaluated as "demanding improvements" as a whole.
At present, probable cases of pregnancy and childbirth are being investigated, and over 200 families are worried about trust in care.
She recently abandoned the plan to shut down the Telford A & E unit at night because of the lack of doctors, instead of developing additional staff.
As the inspectors said, as well as harassment and harassment allegations that they "found the protective culture of the executive committee".
They also found:
The staff morale was low and the level of stress and workload was low
Need to improve medical care, surgery, critical care, end of life in both places
Medical and nursing staff were "not suitable for the patient to be safe," in particular Telford
A temporary midwife-led unit in Shrewsbury, unexpectedly damaged last year by the original building in December last year, was considered "ineligible" with senior management crisis management.
The open report also found the absence of midwives due to sickness and maternity leave.
Analysis
Michael Buchanan, BBC Social Affairs Correspondent
This tricky message will be a terrible reading for the families who have lost their babies because of this trust.
Talk to one of them, and their keen desire is that nobody needs to experience the same experience as them.
Consequently, the constant inability to trust to ensure adequate monitoring of the rhythm of the heart and the inability to learn from experience experiences a fierce arrogance against these families.
It's basically a trust that has been bad for years.
Today's report is firmly about denouncing the current administration – not all of them have the "necessary skills and capabilities" to ensure "high quality sustainable care".
The main performer, Simon Wright, claims he is not from his depth, but his experience has obviously worsened.
A newly appointed chairman said on Wednesday that they "can not continue to do the same things with the same people."
Of course, I hope the Shrusteh choir will grow as Mr. Wright resigns.
CQC has entrusted many improvements to 81 problems that had to be addressed, including ensuring that staff were trained to protect patients from harm, and review the number of midwifery staff in order to maintain the safety of women and young children.
It stated that trust should also be improved, as it increases the incidence of women at high risk in the midwife's department or in the day-care unit, and reviews its policy regarding reduced fetal mobility for midwives and ultrasound.
Other necessary improvements included maintaining a safe environment, accelerating the handling of complaints, safely storing medicines and records, and administering antibiotics to patients with a suspicion of sepsis.
However, inspectors assessed the trust as "good" for care and said they had found "an excellent practice at the end of life-care services in both places" as well as post-natal care.
Confidence claimed that some of CQC's concerns were addressed by recruiting and improving maternity services.
Professor Ted Baker, Chief Inspector of Hospital CQC, said: "Although we found staff who are caring and dedicated, there is clearly a lot of work that is needed for trust in providing care that ensures people's safety.
"We are still particularly worried about emergency departments and maternity services in Shrewsbury and Telford Hospital, NHS Trust.
"We have already taken urgent measures to protect people and we are very closely monitoring the credibility."
Chief executive Wright apologized and said that the trust was "disappointed that we have not made so much progress to address the issues and problems Trust faces as we all want."
"But people should not forget many things that the SaTH not only good but far better than many other loyalties across the country."
Last year, the government commissioned an independent review of the death of trusted children.
Around 3000 people went on protesting SaTH's plan to close A & E at The Princess Royal at night, pointing to a lack of staff to make a decision.
Source link