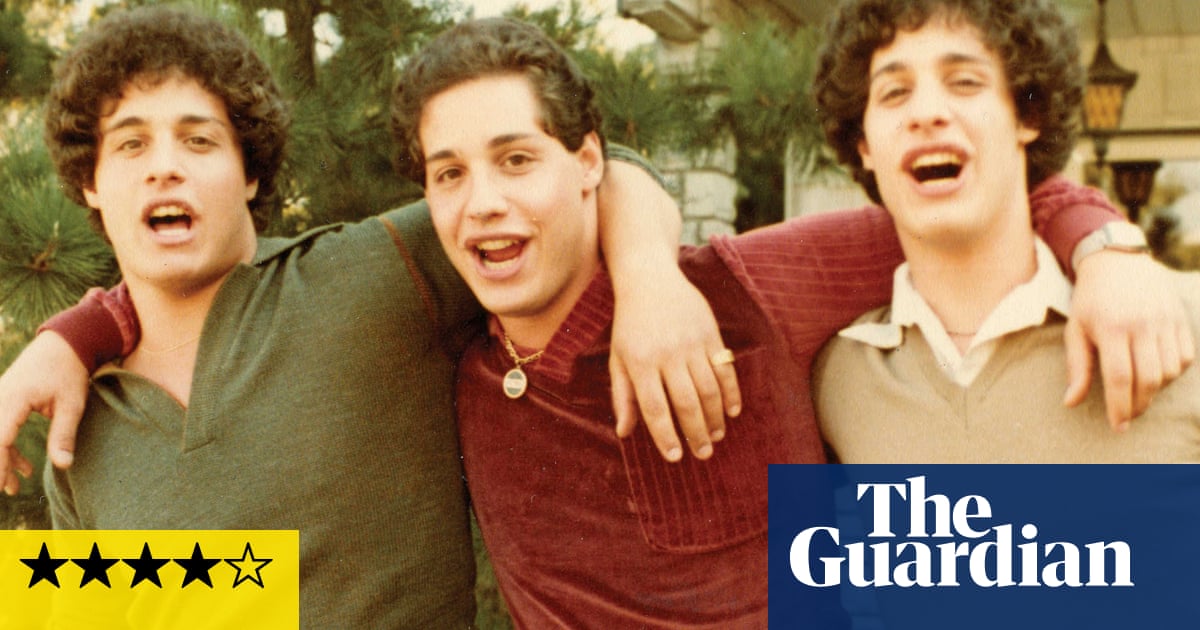 A The Feelgood news story from Reagan America is becoming much darker and more complicated in the documentary film produced by British film maker Tim Wardle, based on the work of New Yorker investigative journalist Laurence Wright.
In 1980, three triplets randomly and ecstatically reunited, which were returned individually for adoption to various families 18 years ago, was an extreme fate. It's so disturbing as the first contact of sci-fi. They had no idea about the existence of the other, and they did not have an adoption family either.
David Kellman, Eddy Galland and Bobby Shafran became massive media stars: beautiful, smart, expressive Jewish American boys who saw no reason to lose their attention. They were about every TV show and kiosk, and for Vorhola, for 15 minutes, became America's loved ones. But then their adoptive parents angry asking why they were broken down alike, many of them were deprived.
After a tense confrontation with evading officials from the adoption agency, one of the parents returned to the conference room to find these people drinking champagne, such as the terrifying people in Ira Levine's story. The terrible truth is that the boys were deliberately detached, like many other adoptive twin kits (although no other adoptive triplets we know about), after the invitation of the decisive psychologist Peter B Neubauer, who had created a secret research project to get into the Debate nature against nature.
His findings have never been published, and the "private Washington charity" identity that took over this creepy scheme remains a mystery. Why did Neubauer hesitate to work? Was it because of the Swiss-born Nazi refugee, he was increasingly worried about the experiments on Jewish triplets? Or was he worried that the results were oblique and worthless?
Who knows Beth Wardle tells a convincing story of the three lucky boys who became three unlucky men, their faces that shone in their youth with some sort of ecstasy, hid in the middle of sadness and confusion.
Source link