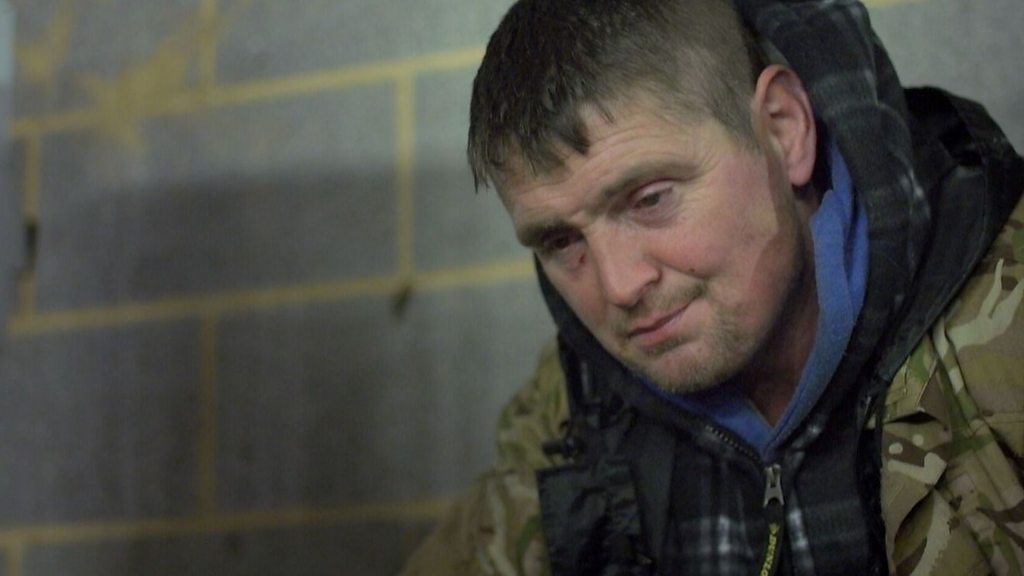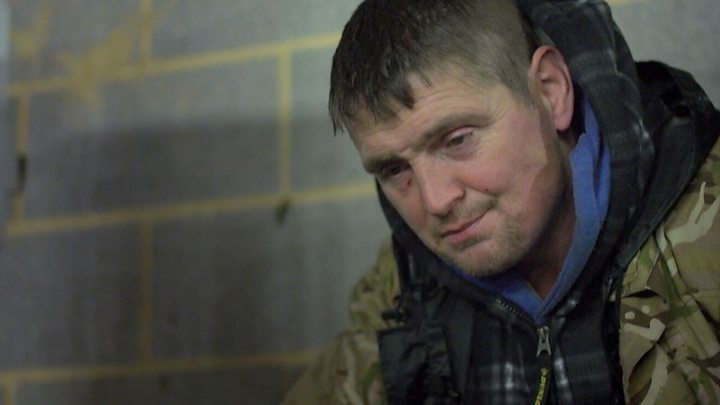 According to official estimates, in the autumn of 2018, there were about 6,777 people in England.
This figure has slightly decreased by 74 in 2017, but increased in London, the Midlands, the Northeast and Yorkshire and Humber.
Since the beginning of the decade, the starting numbers are still 2 909, and charitable organizations are calling for "basic measures to combat the causes".
The government has committed to pay 100 million pounds for two years to deal with rough sleep.
It will try out schemes in Great Manchester, Merseyside and West Midlands, where people are given housing without first having to give up drugs or alcohol, which is a successful model in Finland.
Figures are just a one-night snapshot of councils, either counting or calculating the number of sleepers.
London increased from 1.137 to 1.283.
Birmingham from 57 untreated sleepers in 2017 – 91 years. Manchester increased from 94 to 123.
However, Brighton and Hove, one of the highest levels of unprocessed sleeping in previous years, fell from 178 to 64.
Sorry, your browser can't show this card
Can't see interactive map? Tap or click here
Charity representatives said that, despite the slight overall decline, the bedtime rate has been "rapidly growing" by 165% since 2010.
Polel Neate, CEO of Shelter, said: "The lack of spiraling rents, erroneous benefits systems and social housing means that since 2010, there has been a lack of support.
"We welcome the many things that the government has done to improve the services of raw sleepers, and now it seems that the figures are stabilizing, which is a rare good news, but without basic measures to address the root causes of homelessness.
Crisis leader Jon Sparkes said: "This is a thoughtful reflection of our society at night after night, so many people are forced to sleep on our streets, and numbers in the capital are increasing."
Tough to sleep all over England
The number of people exposed to 10,000 households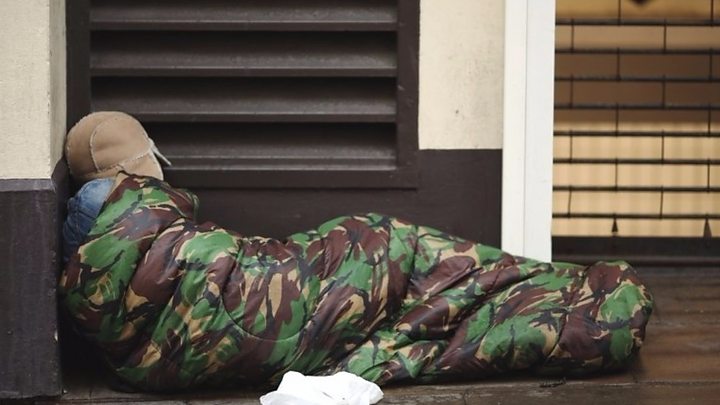 BBC Reality Check Analysis
The official number of sleepers published annually by the government does not say the whole story.
It is obtained from information collected once a year by local councils. In England, the councils choose one night in October or November to make a number of streets – they physically go out and count the people they see in tents or in the streets.
Some councils choose to make estimates based on how many people are familiar with local services, such as homelessness charities, such as rural areas, where it may be more difficult to physically count people.
This means that anyone who has no place – and many homeless people choose to hide themselves for their own safety – whether anyone spending this night, walking overnight, on a night bus or sofa surfing will not be counted.
It also does not include anyone staying at that night hotel or shelter.
There are many more people who are homeless, but not sleeping rough, but staying in temporary homes like breakfast.
Despite the slight downgrading of the official valuation, Martin Tett, a municipal councilor for housing, said it was becoming increasingly difficult for councils to prevent homelessness and rough sleep as they faced a "funding gap" in excess of £ 100 million. 2019-20
The Secretary of the Communities, James Brokenshire, said that the figures were a "step in the right direction", but the government had been trying until 2027.
"I am clear that we have to go further than ever to build on today's results and keep up the momentum when we move towards the end of a rough sleep," he said.
Of the £ 100 million that the government committed to tackling rough sleeping, about 30 million pounds will be used for mental health care and substance abuse treatment. The government transfers £ 50 million to homes outside London, so that people are ready to move from dormitories or shelters.
The Council has so far made use of new funding to create an additional 1750 shelter beds, and Mr Brokenshire said there were 500 staff in support of raw beds.
Source link