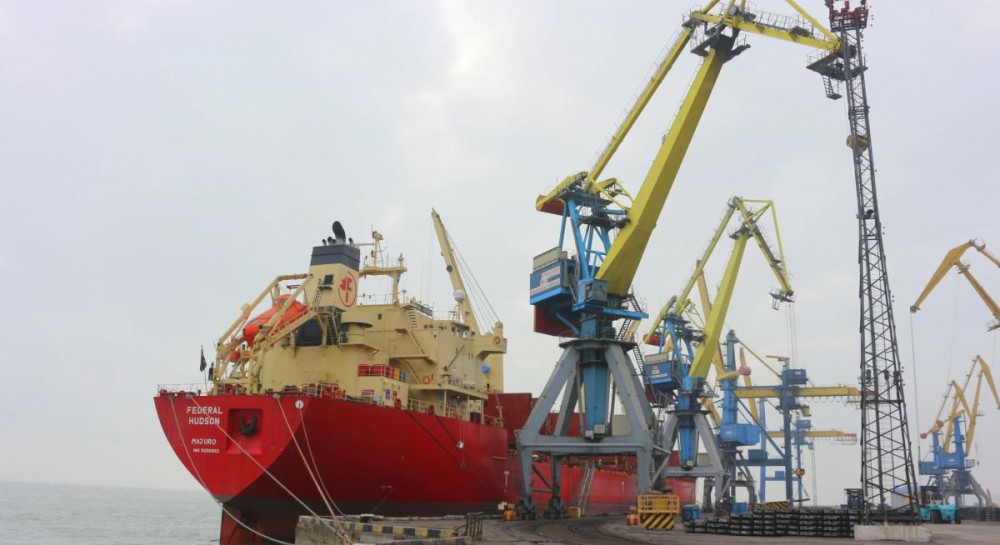 available material Ukrainian
The Ukrainian port of the Azov Sea, Mariupol and Berdyansk effectively blocked the Russian Federation for the entry and exit of ships.
The movement through the Kerch Strait is carried out only in the direction of the Russian ports Azov / UNIAN
From November 28, 2018, the movement through the Kerch Strait is carried out only in the direction of the Russian port towards Azov.
Read alsoUZ announced that it is ready to transfer cargo from Mariupol to Berdyansk to other ports
This was announced by the Minister of Infrastructure of Ukraine Vladimir Omelyan on Facebook.
"The Ukrainian port of Azov Sea Mariupol and Berdyansk actually block the Russian Federation from entering and leaving ships," he noted.
Upon arrival in the Azov Sea, there are 18 vessels: four are sent to the port of Berdyansk, and 14 – to the port of Mariupol.
At the exit from the Azov Sea to the Black Sea, there are three ships from the port of Berdyansk and six from Mariupol's port. The ports are moored by eight more ships.
"In total, 35 vessels are blocked … The actions of the Russian side indicate a deliberate deterioration of the situation in the Azov Sea and the destabilization of the region. The objective is obvious: the work of the Ukrainian ports is being blocked in the Azov Sea and Ukraine is gradually being abolished from our legal territories, which is included in international law." stressed the minister.
As reported by UNIAN, earlier the Ukrainian Ministry of Infrastructure announced that it has not introduced the threat of introduction of war conditions for reducing ship calls on sea ports in Ukraine.
On November 26, the Verkhovna Rada adopted a law approving the Presidential Decree on the Establishment of a State of War in Ukraine (No. 9338). President Petro Poroshenko said that the introduction of a war situation only applies to several regions of Ukraine along the Russian border and the Transnistrian segment on the Ukrainian-Moldovan border along the Black Sea and the Azov Sea. According to the president, the state of war in 10 regions of Ukraine will be valid until 26 December.
If you find an error, select it with the mouse and press Ctrl + Enter
Source link