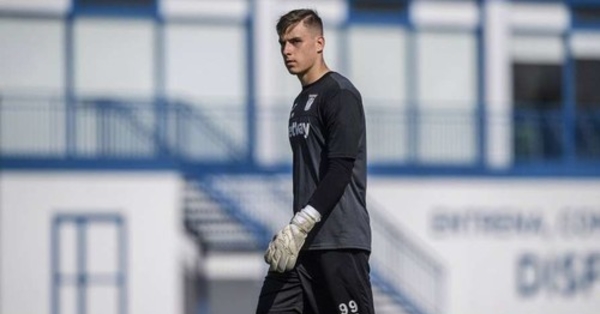 Last weekend, the 19-year-old goalkeeper Leganes finally dumped in his example. Initially, Mauricio Pelegrino did not plan to enter Lunin Square in a game with Girona, but the main goalkeeper Ivan Cuellar was defeated and after the meeting was thrown a Ukrainian Cup.
– Andrey, congratulations on your debut game at the Spanish championship. Do not you think that you should be forced into a force majeure?
– Probably the goalkeeper is always in the last minute to unexpectedly go to the field. But I have a great desire to play and to prove practically that I can. So leave the field happy.
– What did Pelgrino tell you before entering the field?
– In these cases, there is nothing special to say. All the words the coach said before the game.
– When you moved from Real to Leganes, you got a feeling that you could play a lot more. How do you perceive the situation when you play the second goalie?
– Now I'm very good. Believe me, I'm doing everything that depends on me to correct the situation and play in the first team.
– The Spanish press had information that Real Madrid wanted to early terminate its Leganes lease. Did you hear about it?
– no I honestly do not know anything about it.
– Does the lack of regular practice in the club do not affect your morale in the Ukrainian team?
– no I always come to the state team in a great mood.
– In the current team squad, many former players from the youth team. Do you feel that the team is younger?
– Not even paid attention to it. But I think it's fine if there are new players in the team. All guys deserve an invitation to the national team with their game.
– The game with Slovakia is not important from the point of view of the tournament. Will not it rest?
"I think not. Yes, the value of the tournament is not important, but it is a national team. We have to go out and show good football to meet our fans.
– Andrei Shevchenko said the three goalkeepers have the same chances to play in matches with Slovakia and Turkey. Do you expect that you will be assigned a gateway to one of the games?
– Of course! I'm ready to play.
Sergey TSIBA
If you find an error, please select a text fragment and press Ctrl + Enter.