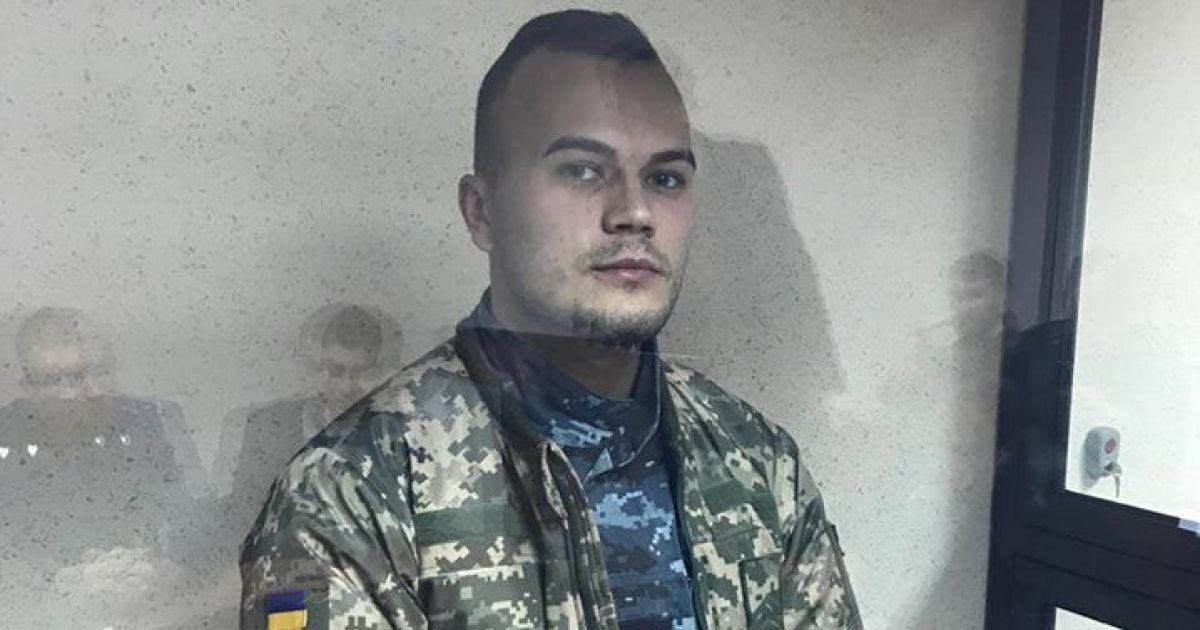 Oleg Melnichuk declared that he did not consider himself guilty.
Captain Ukrainian RA program "Yany Kapu" Oleg Melnichuk "court" in the occupied Simferopol demanded a translator from Russian to Ukrainian.
About this broadcast channel "112 Ukraine" said his lawyer Edem Semedlyaev, reports "Gordon".
"He used the right to an interpreter, said that he did not fully understand, he was provided with a Russian translator from Russian to Ukrainian and from Ukrainian to Russian. He also said at the hearing that he did not plead guilty, believed that he was not in this case is involved and is ready to defend his innocence in any place, including in the courts, "said a lawyer.
The journalist Anton Naumlyuk, who participated in the "trial," noted that Melnichuk was the only seamen to be seized who requested the translator.
"He spoke and filled the documents strictly in Ukrainian," the journalist wrote.
Recall that on the morning of November 25, Russia blocked the transfer of the Yany Kapu to the Ukrainian tug and two Berdyansk and Nikopol boats in the Kerch Strait. For this purpose, the Russians blocked the tanker movement inside the Crimean bridge and even used it a tug boat with a Don frontier. On the same day, Russian ships attacked and welcomed them injuring at least six Ukrainian sailors and catch the rest in captivity.
On November 26, the NSDC held an extraordinary meeting and proposed the introduction of a war situation in Ukraine in connection with the aggression of the Russian Federation in the Azov Sea.
At the decision of the Security Council, the Verkhovna Rada of Ukraine, Andrei Paruby convened an extraordinary meeting of the Verkhovna Rada Monday, November 26 at noon 16:00 President Petro Poroshenko in turn implement the decision and submitted to the Verkhovna Rada a draft law on the presidential decree "On the introduction of the war situation in Ukraine", which later Ukrainian MPs approved.