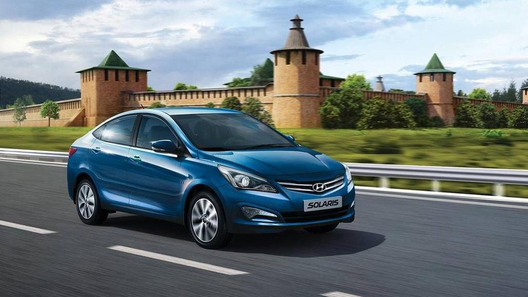 On July 1 this year, about 9.7 million "foreign cars assembled in Russia" were registered in our country. According to the agency "Avtostat", it is almost a quarter of Russia's total parking space.
Most often, the Hyundai Solaris model is included in the list of "Russian foreign cars": over 704,000 such vehicles are registered in Russia. Strictly speaking, nothing is surprising in this respect. Since the start of local production in 2010, the Hyundai Solaris family has been at the top of the bestseller list more than once.
One of the most popular "Russian cars" today – Kia Rio – won the second place with a total of 673 thousand units. Considering the growing popularity of the family and the fact that this model is being shipped in Russia a year later than Hyundai Solaris, Rio will have every chance to drive the domestic automotive segment in the future.
Another former bestseller – Renault Logan – ranked third. Since the launch of Logan in our country in 2005, the model has been sold with a turnover of 654,000 cars. In addition to the aforementioned, the ten most commonly used locomotives were Ford Focus, Chevrolet Niva, VW Polo, Renault Duster, Renault Sandero, Skoda Octavia and Kia Ceed.
Source link