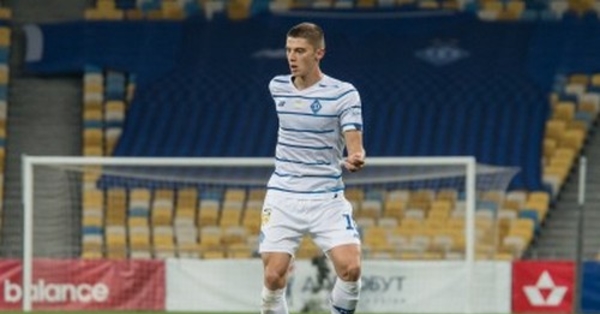 [ad_1]
Kiev "Dynamo" defender Vitaly Mikolochenko commented on the white-blue victory in the match against Mariupol (2: 1) and shared his hopes for the next game with "Ferencvaros".
– Good gaming experience. It is bad that they received the red card, but, you could say, they came out with respect and honor from that moment on.
– You actively entered the game, controlled the course of the game. Did Mariupol resist?
– Without the goal scored in the last seconds, the red card was no longer an option. But these are our mistakes. To be honest, I was worried about being let go. What you won is good and what you miss is not.
– Why did you miss it? Lost your concentration?
– No, I don't think we came up with that at the moment. The positions of the players changed and one player was free.
– Are you the first, does it increase confidence in your abilities?
– I think fans see that we go outside charged with the game and fight for every moment. Each player even supports from the bench. It helps a lot.
– In what mood are you approaching the last match of the Champions League group tournament against Ferencváros?
– Immediately after the game with Mariupol, I still can't say anything. Tomorrow we will meet and prepare purposefully for the fight.
– Do you feel that you can beat the Hungarian team?
– Of course we do. Our goal is to win every match.
If you find an error, please select part of the text and press Ctrl + Enter.


[ad_2]
Source link