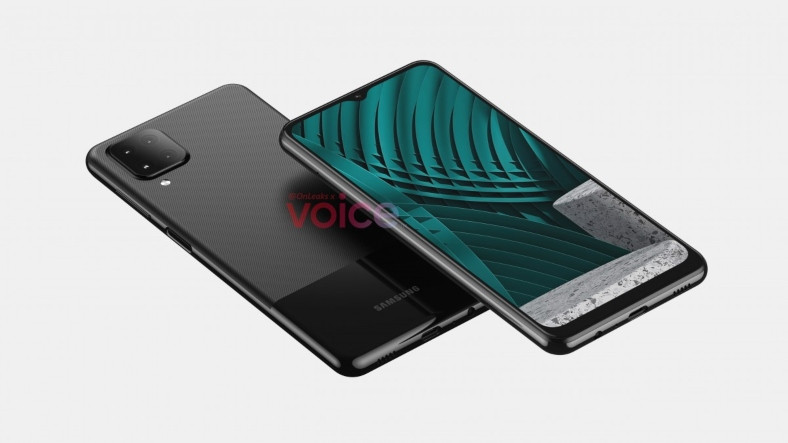 [ad_1]
Although the release date of the Samsung Galaxy M12 is not yet clear, the phone has started to get the necessary permissions. The phone's name was also detected in the Bluetooth certification.
One of Samsung's new smartphones is coming one after another Samsung Galaxy M12 it will be. The exact release date of this phone is not yet specified. However, the required device permissions have already been gathered.
Bluetooth certification site Samsung Galaxy M12 While the name appears, the phone model numbers are also displayed Wi–Fi alliance appeared on the certificate. The phone can have a huge battery and four cameras.
Samsung Galaxy M12 collects certificates
One for each Samsung new model certificates has started collecting. The company's new phone Bluetooth SIG and confirmed the phone name and model number by displaying it on the Wi-Fi Alliance certification site.
The visual features of the phone's features and design have appeared before. The name is therefore tested took place. Although the release date of the phone is currently unknown, the certificates we received indicate that we will not wait any longer.
RELATED NEWS
Which Samsung Phones and Tablets Will Get Android 11 When
According to the information received, 6.5 or 6.7 inches Infinity-V screen will be found. There are four cameras on the back and the phone, 7000 mAh It will have a very well powered battery. So we can expect a high-speed charging function.
Samsung Galaxy M12 Features
RELATED NEWS
Samsung proves to work with 600 MP camera smartphones
If we look at the rumors and the information leaked so far, the phone model numbers SM-M12FG / DS and SM-F12G / DS it will be. This information was previously reported in the certificates as a leak. Also by phone Android 11 the operating system will be found.
The phone features are as follows:
Processor: Qualcomm Snapdragon 450
RAM: 3 GB
Rear camera: 12 MP + 5 MP + 2 MP + 2 MP
You are the camera: 8 MP
Battery: 7000 mAh
Storage: 32 GB
Sizes: 163.9 mm x 75.9 mm x 8.9 mm
Entrances: Type C jack, 3.5 mm headphone jack
The release date and price of the phone are not yet known. Would you consider buying this device if it is a price and performance item?
$(function(){
//facebook window.fbAsyncInit = function() { FB.init({ appId : '1037724072951294', xfbml : true, version : 'v2.5' }); };
(function(d, s, id){ var js, fjs = d.getElementsByTagName(s)[0]; if (d.getElementById(id)) {return;} js = d.createElement(s); js.id = id; js.src = "https://connect.facebook.net/tr_TR/sdk.js"; fjs.parentNode.insertBefore(js, fjs); }(document, 'script', 'facebook-jssdk'));
$('body').on({ click: function() { // facebook save button ajax FB.XFBML.parse(); } }, '.facebook-save');
// share scroll if ($('.content-sticky').length > 0) { if ($(window).width() >= 768) { $(window).on('scroll', function () { var scrollTop = $(this).scrollTop(); $('article').each(function () { if (scrollTop >= ($(this).find('.content-body').offset().top - 76)) { $(this).find('.content-sticky').addClass('sticky'); if (scrollTop >= ($(this).find('.content-body').offset().top + $(this).find('.content-body').height() - ($(this).find('.content-sticky').height() + 92))) { $(this).find('.content-sticky').removeClass('sticky'); $(this).find('.content-sticky').css({'bottom': '0px', 'top': 'auto'}); } else { $(this).find('.content-sticky').addClass('sticky').css({ 'bottom': 'initial', 'top': '76px' }); } } else { $(this).find('.content-sticky').removeClass('sticky').css({'bottom': 'auto', 'top': '0'}); } }); }); } }
// share click $('body').on({ click: function (){ var $this = $(this), dataShareType = $this.attr('data-share-type'), dataType = $this.attr('data-type'), dataId = $this.attr('data-id'), dataPostUrl = $this.attr('data-post-url'), dataTitle = $this.attr('data-title'), dataSef = $this.attr('data-sef');
switch(dataShareType) { case 'facebook': FB.ui({ method: 'share', href: dataSef, }, function(response){ if (response && !response.error_message) { updateHit(); } });
break;
case 'twitter': shareWindow('https://twitter.com/intent/tweet?via=webtekno&text="+encodeURIComponent(dataTitle) + " %E2%96%B6 ' + encodeURIComponent(dataSef)); updateHit(); break;
case 'gplus': shareWindow('https://plus.google.com/share?url=" + encodeURIComponent(dataSef)); updateHit(); break;
case "mail': window.location.href="https://news.google.com/__i/rss/rd/articles/mailto:?subject=" + encodeURIComponent(dataTitle) +'&body='+ encodeURIComponent(dataSef); //updateHit(); break;
case 'whatsapp': window.location.href="whatsapp://send?text=" + encodeURIComponent(dataTitle) +' %E2%96%B6 '+ encodeURIComponent(dataSef); updateHit(); break; }
function shareWindow (url) { window.open(url, "_blank", "toolbar=yes, scrollbars=yes, resizable=yes, top=500, left=500, width=400, height=400"); }
function updateHit () { $.ajax({ type: "POST", url: dataPostUrl, data: {contentId: dataId, contentType: dataType, shareType: dataShareType}, success: function(data) {
if ($('.video-showcase').length > 0) { var $container = $('.video-showcase'); } else if ($('article[data-id="' + dataId + '"]').length > 0) { var $container = $('article[data-id="' + dataId + '"]'); } else if ($('.wt-share-item[data-id="' + dataId + '"]').length > 0) { var $container = $('.wt-share-item[data-id="' + dataId + '"]'); } else { $container = null; }
//var $container = dataType == 'video' ? $('.video-showcase') : $('article[data-id="' + dataId + '"]');
if ( $container != null && $container.length > 0 ) { var $badged = $container.find('.wt-share-badge-' + dataShareType);
var $headerCount = $('.content-header').find('.wt-share-count'), $containerCount = $container.find('.wt-share-count'), value = parseInt($containerCount.html()) + 1;
$container.data('share', value); //$containerCount.html(value);
if ($headerCount.length > 0) { //$headerCount.html(value); }
if ( $badged.length > 0 && (dataShareType == 'facebook' || dataShareType == 'twitter')) { if ($badged.hasClass('is-visible')) { //$badged.html(data); } else { //$badged.addClass('is-visible').html(data); } } }
} }); } } }, '.wt-share-button') });


[ad_2]
Source link