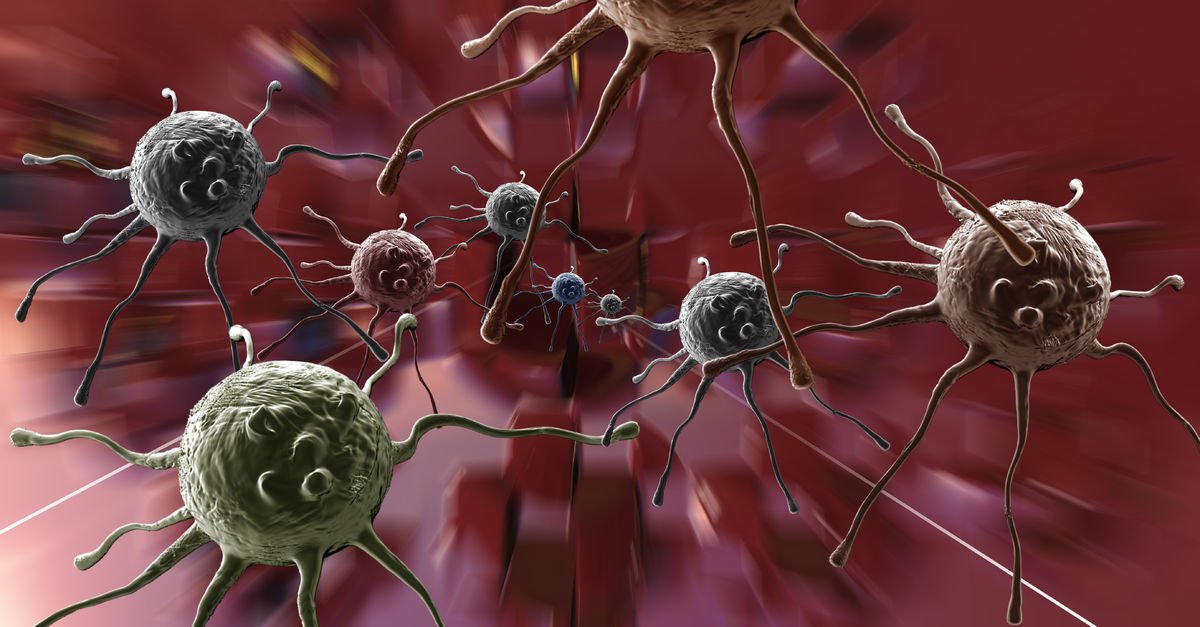 The online platform güncel www.icindeogucvar.com ası, launched by the Turkish Medical Oncology Association to raise awareness of cancer and to be a reference source for accurate and up-to-date information, will be opened on February 4th on World Cancer Day.
According to AA; Cancer, one of the most important public health issues in the world, continues to threaten the lives of thousands of people every year.
It is possible to reach millions of data on a disease in which a family member is involved in an important fight, especially on the Internet, whose accuracy is not confirmed.
Cancer patients most often face irreversible problems because of low awareness and information pollution on the Internet.
Against this background, the Turkish Medical Oncology Association launched an e-platform to provide the most accurate and scientific data on patients and their relatives.
The platform prepared by the members of the association's healthcare professionals and aimed at raising awareness of cancer will be available to its users on February 4, World Cancer Day.
"CANCER IS STARTING ALL THE WORLD"
President of the Turkish Medical Oncology Association Dr. Serdar Turhal, like all over the world, the most common type of cancer is lung cancer seen in Turkey and stated that it ranks first among the causes of cancer death in Turkey.
annual forecast today worldwide for lung cancer, indicating that led to death of 1.6 million people Turhal, looking at the prevalence of cancers, women and men aged between the differences showed that lung men in Turkey, prostate, colon, bladder, stomach and most often Kidney, women, breast, thyroid, colon, lung, uterus, stomach and ovary were distributed.
Professor Dr. Turhal stressed that cancer is a genetic predisposition and said: "With or without internal and external factors, cancer begins at the cellular level at the first level and mutations on the one hand. Genetic changes can worsen in relation to lifestyle." In addition to factors associated with lifestyle-related cancer, environmental factors may play a greater role than expected and may contribute to an increase in cancer incidence. gases, additives, chemicals, radiation.
He said that cancer is the most important public health problem that threatens the whole world, he said that the two most important cancer factors are awareness and early diagnosis that may occur.
On the basis of all these studies conducted by the cancer awareness association, Turhal was decided to carry out a study on the scope of the "www.icindeogucvar.com" platform.
"PREVIOUS PROCEDURES REQUIRED
Professor Dr. Turhal, "Nowadays people can reach hundreds of different sources on the internet anywhere. We observe that the accuracy of the cancer, the patient and the patient's relatives reach information that is questionable or not based on scientific data. Therefore, both the cancer and cancer of the Turkish Medical Oncology Association). A platform was developed to provide a reference resource in which patients and their relatives can find current scientific information on cancer. "Shared their knowledge.
Platform Cancer Is Informed About The Disease That Indicates Different Ingredients And Get Video To Answer Questions That Are The Question Of Cancer Turhal, "This Platform, Our Goal Is To Increase Cancer Awareness In Turkey, Show Correct Misconceptions And Provide New Treatment Approach To Immune System oncology in treating patients and their relatives. "he said.
In addition to answers to questions like Kanser What is cancer Is, anlaşıl What are the types of cancer Is, Turhal said, Kanser What is cancer? and the first big step in early detection. Platform www.icindeogucvar.com is a complete reference source for cancer patients and their relatives. "
"AIM OF IMPROVING OPEN HEALTH IDENTIFICATION"
It is very important to pay attention to the dietary recommendations of the Turhal cancer cancer platform to support the psychological state of the progress of treatment in terms of information.
Many other channels and opinions about cancer fed by different opinions said that the Turhal bombing said, "Patients and their relatives from time to time move on sickness with health." Www.icindeogucvar.com patients and their relatives as a channel to achieve current and accurate scientific information, so we support this platform.
We will constantly update this platform with a methodology that facilitates the use of cancer patients and their relatives as a reference source and facilitates learning. By reducing the spread of information in cancer, we try to get the right information from the right sources, such as correct information, proper diagnosis and correct treatment methods, as well as important issues that affect patients and their relatives. In this way, we try to raise public awareness of cancer. "
Source link