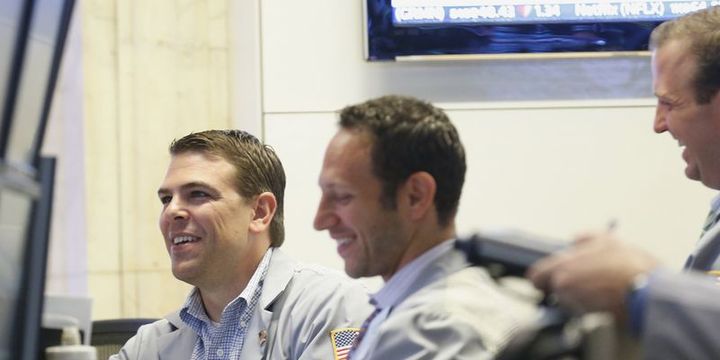 (Updated at 16:10)
US index futures and European equities followed fluctuating post-Asian rates on Thursday, and investors took breaks to absorb corporate profits and the Fed's return to pigeon return. US Treasury bond yields and the dollar continued to fall on Wednesday.
The Standard & Poor's # 500 (S & P 500) index futures contracted slightly after the Fed pointed out that it was patient at interest rate levels and that it would be flexible in reducing its balance sheet, leading to a US equity index within eight weeks. rose to the highest level. General Electric Co. shares increased during the pre-accession period after the fourth quarter earnings exceeded forecasts. The Nasdaq index futures remained strong through Facebook Inc., which grew by 12 percent for better results.
After positive opening, the Stoxx Europe 600 index fluctuated after Shell's strong performance, as banks and retailers were at a loss. In Asia, equities were traded in China and Hong Kong, while Chinese stocks rose moderately. New market assets rose to the pigeon with the Fed.
After Wednesday's meeting, the Fed lowered concerns about the current economic data environment by planning an even tighter monetary policy. Investors' attention has now been translated into talks between Chinese negotiators and US partners in Washington.
On the other hand, the pound increased slightly, although the European Union and the United Kingdom seemed to have disagreements over Brexit. Most commodity groups moved up.
Important events to follow in the market;
* Vice President Liu He and US Trade Representative Robert Lighthizer and US Treasury Secretary Steven Mnuchin will continue talks on Thursday.
* Companies continue to explain their profits.
* Next week, China's financial markets will be closed due to the New Year holidays in the Monthly Calendar.
Savings
* The Stoxx Europe 600 Index increased by less than 0.05 percent from 7:15 pm in New York.
* S & P 500 index futures increased by 0.1%.
* In the UK, the FTSE 100 index rose by 0.5 percent to 2 months.
* In Germany, the DAX index fell by less than 0.05 percent to the lowest level last week.
* MSCI Emerging Market Index rose 1.2 percent to the highest level over four months.
* MSCI Asia Pacific Index increased 1.2 percent to 16-week high.
Currencies
* The Bloomberg Dollar Spot Index fell 0.2 percent to its lowest level over four months.
* Euro rose 0.1% to 1.1488 against the dollar.
* Pound rose 0.2 percent compared to $ 1.314.
* The Japanese yen appreciated against the dollar by 0.4 percent to $ 108.59.
links
* US 10-year bond yields fell by one basis point to 2.66 percent, the lowest level of four weeks.
* German 10-year bond yields fell by two basis points to one-week low – to 0.17 percent to four-week low.
* UK 10-year bond yields fell by two basis points to 1,233 percent, the lowest level of four weeks.
* Italian 10-year bond yields fell by one basis point to 2.59 percent, the lowest level over six months.
subject of consumption
* Western Texas Oil (WTI) at the 10-week Summit rose by less than 0.05 percent to $ 54.24 per barrel.
* Gold summit reached almost nine months, rising 0.2 percent to $ 1,323.09 an ounce.
(Updated at 16:10)