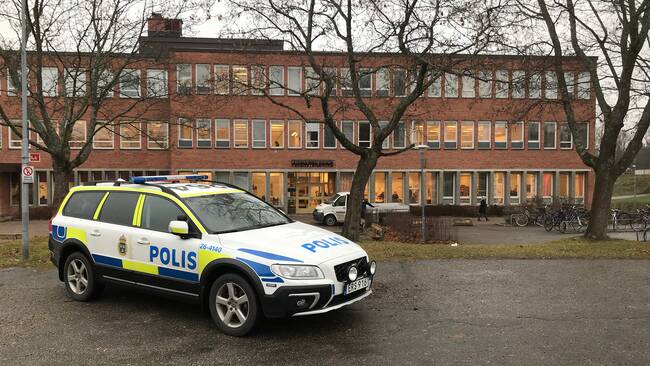 [ad_1]
Thursday was only midnight that warned of a man. He was armed with a knife and threw stones against the windows of the school.
– There were staff at the school who warned the police. He saw that he had thrown stones and that he had entered the Komvux building, which is located on the wall with the high school side. He failed to attend secondary school students, "said Ylva Tidén, Torsbergsgymnasiet.
"Hold the door"
"The students stood and held the door so that they could not enter. No one was hurt, she says, saying they could lock the door before the police came to save.
When police escalators arrived at school, they quickly found a man. Despite the police requests, he first refused to release his knife.
Police put up arms
"Patrul was forced to tow weapons because he walked with them with a knife," says Polle Nellberg, communications officer at the police headquarters.
After a while, the patrol took control of the man who is now being arrested.
At present, the crime rate is unclear.
[ad_2]
Source link