There is uncertainty in the lecture that employs more than 4,000 people in Slovenia alone. Is it also the reason why the company is not clear about the future, which can only be guessed by the latest announcements by the new owner of the Novartis man, Leka?
Novartis CEO Vas Narasimhan he once again questioned the future fate of the general product unit Sandoz, which is under the control of Ljubljana Leks. According to information about the (temporary) construction of a new factory in Prevalje, which is by far the largest investment in Slovenia, we also tested the fears of the workers in the trade unions.
In today's Novartis business performance presentation, Narasimhan announced that Sandoz will now focus on more value-added products. At the same time, they will retreat from the less prosperous markets and will continue to "regional consolidation", which could point to forecasts of plant closures in Europe. What is currently unknown.


Vas Narasimhan, the first Novartis man
Photo: Reuters


As for Sandoz, who has recently faced serious competition and hence lower medicines on the market, he announced that he would soon become an autonomous entity in Novartis.
In doing so, he prompted additional information to think about selling Sandoz. Last fall, they had already begun to withdraw from the American market, which was critical to them because they sold their business to the Indians. At the same time, Narasimhan explained in his talks with investors that Sandoz is learning all "strategic opportunities".
What happens to Lekka that Korosci is worried?






comments:

7



chapters:
70








Sandoz's revenue is falling
Sandoz recorded worse results last year. Revenue fell by 3% to $ 9.86 billion, while operating profit fell by two percent to $ 1.33 billion. In this group, the Lek group provides about a tenth.
If Novartis, where every effort is made to turn business trends into savings, has finally decided to sell Sandoz, this could be a major uncertainty for many Slovenian plants.


Photo: Lek


In recent years, there have been several purchases on the generic market, and tens of thousands of workers have been left without work, especially in Western countries.
"Sandoz is part of Novartis and we will invest in success," today Narasimha said about a possible sale of the company.
Although the plan for the next year and a half with Sandoz is not yet known, Sandoz's CEO Richard Fransis is currently not making any significant changes in Slovenia, as he said he was very pleased with the Slovenian team. He also highlighted Slovenia's contribution to development.
More than 4,000 people work for the lecture
We have already contacted several Lek employees who are worried about the current situation, for example, because it is unclear whether Sandoz will benefit from a new owner and whether it will lead to job losses and rights cuts.
According to the latest data, there are 4085 people in Lecka with an average age of about 40 years. Half of them are without education or they have a lower level of education.
That is why we are in Lek, chaired by the Chairman of the Board since August 2017. t Zvonko Bogdanovski, asked the following questions:
What about the future of Leka in the Sandoz Group is a statement by Novartis CEO to focus on products with higher added value?
What is Leka's position in Sandoz, according to his predictions that Sandoz will invest in less prosperous markets? What will be the future?
What does it mean to streamline Sandoz's operations with Lekam?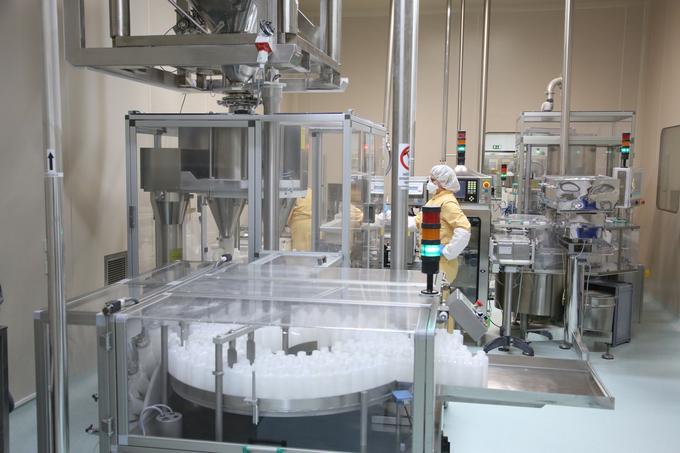 Photo: Lek


We will notify them when we receive them.
We also ask questions about employee concerns Lidija Mihelčič, profession association in Lek:
Have you recently been negotiating or discussing employee rights in Lek? If yes, what is the subject of the negotiations and how are they?
Are there any formal or informal information that will lead to job cuts and redundancies? Or Lek Administration or. Owners' representatives?
Was there a new collective agreement? If not, why not?
Are the obligations that have arisen at a time when Slovenia will remain in production and development at risk?
Given that Novartis has announced a job cut in the group, are there also production sites in Slovenia?
Do you think the trade union has full confidence in the employees, or how do you comment on the information that trade union management gives the management the right to reduce costs in response to their benefits? These are statements by several employees in Lek, who contacted us.
The Swiss pharmaceutical company Novartis generated a $ 12.61 billion profit last year, 64% more than in 2017. Its revenue rose by five percent to $ 51.9 billion a year.
There are 200 new jobs in the air
Yet they still believe in Lek that the new first person Novartis, who led the Swiss giant at the beginning of last year, will not have a particular impact on them.
They explain that they are involved in the production of innovative active substances and medicines and biological and similar biological medicines. They also want to become the main Novartis chemical center for new products.
However, it should be noted that in 2017 Lek only generated 3% of biopharmaceutical revenues.


Photo: Lek


It is not just the fact that, at the time of the arrival of Narasimhan in Lek, they had set up a $ 105 million investment in Prevalier, which would produce antibiotic amoxyclav. It is one of Lek's main products and best-selling Sandoz medicines.
According to the mayor of Prevalie Matica Tasiča it was supposed to be the fate of the factory, with about 200 people known by the end of February. The reason for the delay in the start-up of the new plant is the change in technology and the new management of Novartis, which analyzes the development of the global antibiotic market.
Recently, they have already finished a new object in Prevalie, but the production building remains empty. Initially, they decided to announce whether they would make investments in the autumn. It didn't happen. According to the latest information, they have to decide in the coming months.
Since 2003, Novartis has invested more than EUR 2.3 billion in Leka and Slovenia.