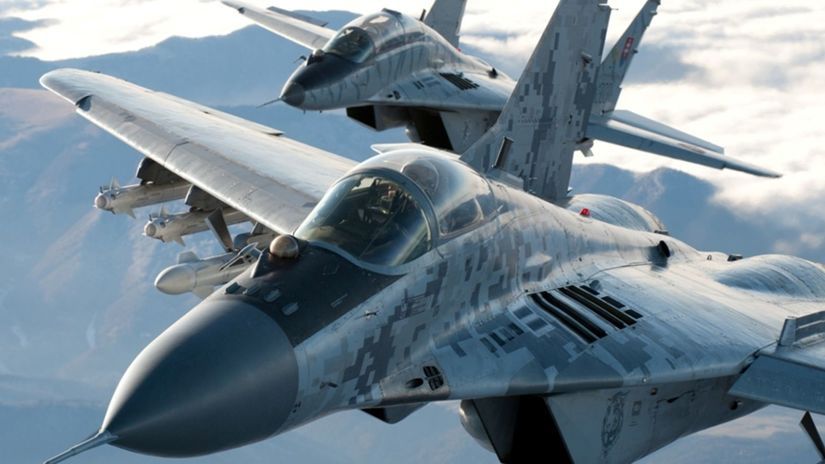 The Department of Defense wants to continue to operate the MiG-29 aircraft until the F-16 destroyer is delivered. The spokeswoman for the ministry, Danka Capakova, told reporters.
"The Ministry of Defense of the Slovak Republic recommends that the Slovak Government continue its work
MiG-29 airplane to F-16 C / D blocking delivery
70, "Capakova said, concluding that this conclusion was in-depth
Alternative analysis of air space in Slovakia, which is the department
defending the defense and submitting it to the government.
According to Capaks, Air Force Experts and the Modernization Unit
identified two possible alternatives to airspace protection. "The first
cooperation with NATO member states, which would mean it
temporary loss. The second should continue to work
MiG-29 airplanes, either in cooperation with the Republic of Poland, or with
with RSK MiG, "she explained.
"Based on the assessment of these options, taking into account
current technical condition of MiG-29 aircraft, current legislation, needs
providing and maintaining the level of training for pilots and terrestrial personnel
Armed Forces Air Force SR, as
the most effective economic solution for the conclusion of a new additional contract with
with RSK MiG, which will take effect from 16.11.2019 to
December 31, 2023 with the possibility of extending one year, "she said
Capáková
As she further informed, the material to be submitted to the government,
includes a detailed assessment of alternative alternative air protection
room SR
In July, the government agreed to buy 14 destroyers F-16 Block
70/72. The purpose of the purchase is to achieve NATO's capabilities in the region
air defense, replacing the morally and technically obsolete MiG-29 aircraft
to expand the ability of the Slovak air force to destroy
land targets. Prime Minister Peter Pellegrini (Smer-SD) informed
Slovakia for 14 US aircraft, training, ammunition and logistics packages
in the coming years will cost 1,589 billion euros.