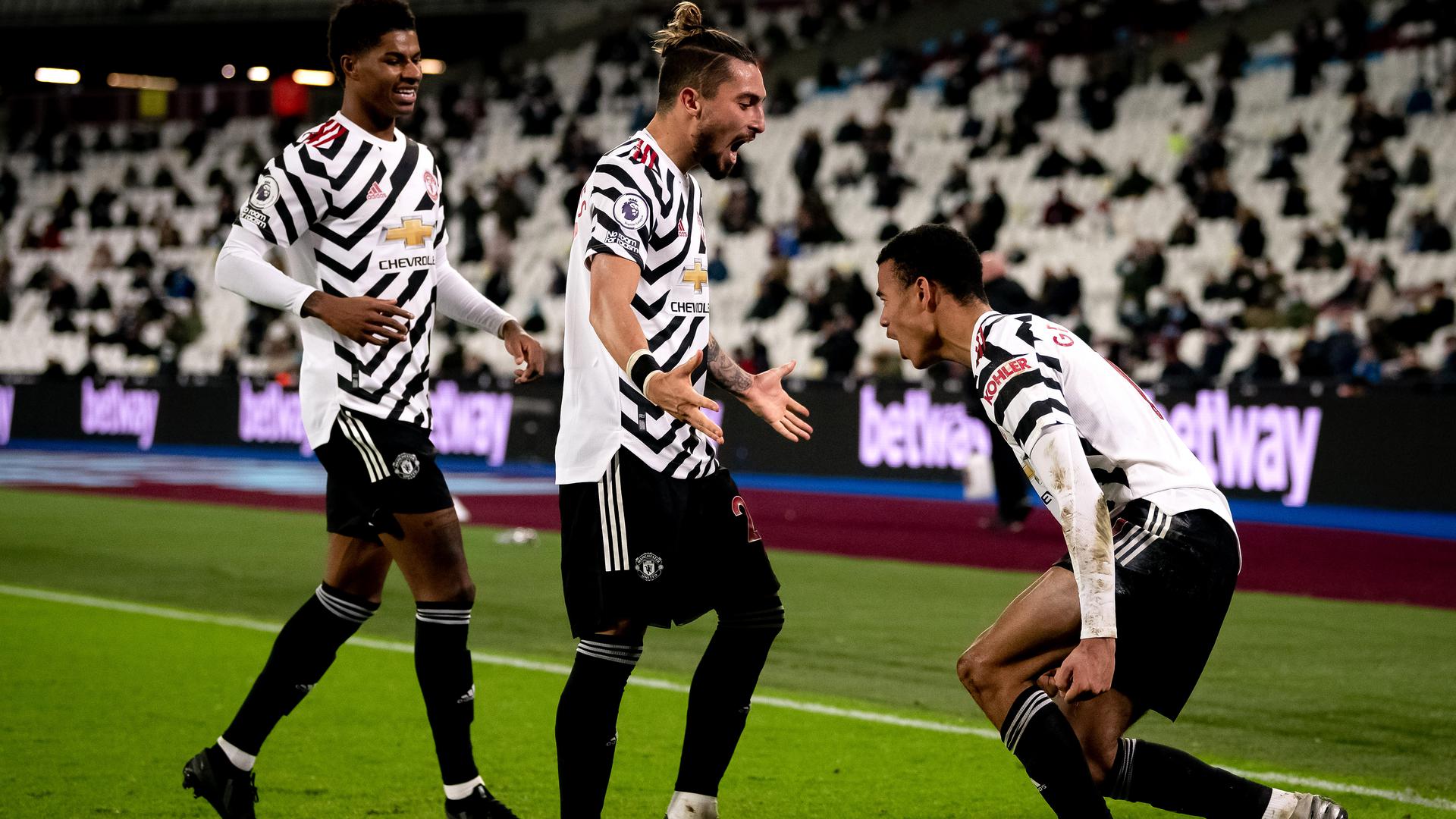 [ad_1]
FIRST HALF TIME – HAMMER BLOWS RED
United somewhat avoid the first intimidation in the capital when Geroden Bowen defeats Dean Henderson after placing the ball in the net. But the judge comes to release the Red Devils by raising their flag; and the VAR approves this decision.
The first half was difficult for the reds, who could not stir the hammers, except for Entonija Martial's shot after 18 minutes. His attempt is placed on the corner.
Ole's men almost gave the visitors the lead 32 minutes into the match to make it 1 – 1. The goal was scored from the penalty spot after a handball in the penalty area. Fortunately for the reds, the Spaniard, well placed at the far pole, missed his chances while the goal seemed almost safe.
Unfortunately, this was not enough to wake Mancuniens, it even inspired hammers that were getting closer and closer to their goal. Fornals had a chance to take the lead on Villarreal's dazzling drive up the left, but the opportunity fizzled away as his shot went just over the bar after 35 minutes.
Pols Pogba was ever so close to scoring after an excellent corner was met beautifully by Lukašu Fabianski, but the ball bounced off the post to safety.
Despite the controversy, United struck home the penalty, as cool as anything. A corner turned by Declan Rice with his head found Soucek, who reacted to the far pole with a sole piercing the red guard. 1-0 for West Ham.
A few minutes later, the hammers are on the verge of doubling the bet when Sebastien Haller throws in front of the goal, but the Frenchman slips into the penalty area.
Martial then responds with a solid shot, well released by the Hammers goalkeeper. But soon after, Westhem threatened United again, slightly avoiding the break goal, thanks to the rescue of Aaron Van-Bisak from Bowen, allowing the Reds to keep the score 1: 0 during the break.
[ad_2]
Source link