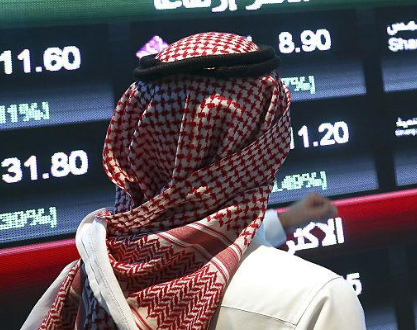 MSCI, global indicator provider and Saudi Stock Exchange (Tadawul) today announced the introduction of the MSCI 30 trading index (MT30).
According to the trade declaration, the MSCI 30 trading index (MT30) includes approximately 30 listed companies on the Saudi stock exchange, which is the largest market value and most traded.
The index will be balanced four times a year, and the number of companies may range from 25 to 35 to reflect changes in the Saudi Arabian stock market, with a maximum weight of 15% of the total weight of the index.
The index will be an important benchmark for investors who are interested in the most liquid and large companies in the financial market in Saudi Arabia, and will be the basis for the development of futures contracts in the Saudi financial market, as well as ETFs and other traded products, including financial derivatives.
Robert Ansari, Regional Manager, MSCI Middle East, said: "We have seen an increase in institutional investors' demand for tradable indexes as a basis for developing financial products that allow access to global financial markets. And to take into account the maximum weight of stock indices to ensure adequate investment environment for futures contracts and other derivative financial instruments and traded financial products.
Tadawul CEO Khalid Al Hussain said that the introduction of MSCI 30 (MT30) today is an important step towards the creation of a market for derivatives in Saudi Arabia and towards the goals of the Financial Sector Development Program. 2030
"With plans to launch additional derivatives, including futures on the financial market that will be launched this year, we expect significant steps this year to increase market efficiency and create new opportunities for investors to diversify risks and increase the openness of the Saudi financial market," he added. The region's largest market in terms of volume and liquidity.
According to the data available "Rooms"In September, Morgan Stanley Capital International (MSCI) signed a contract with Tadawul to develop a new trading index that can be used to develop various investment instruments such as ETFs and derivatives.
On June 20, MSCI made a decision on the annual report for 2018 to classify international stock markets by merging the Saudi market with new markets.