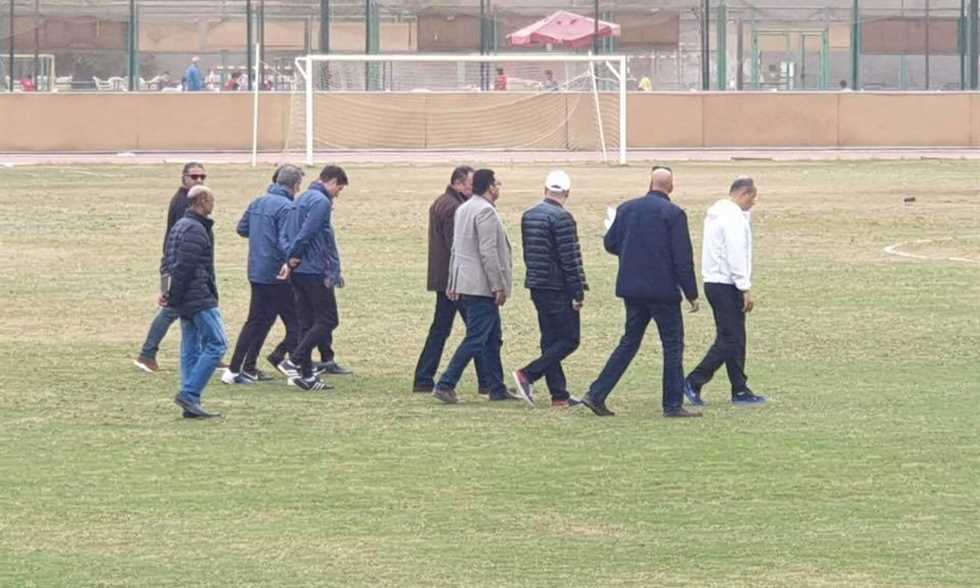 [ad_1]
Mahmoud al-Khatib, president of the Al-Ahli club, traveled to the stadium club headquarters in Al-Jazeer.
Al Ahli coach Martin Lassarty arrived on a check-in tour and saw the new dressing room under the Tch Auditorium to see the driver's comments and his requirements in the dressing room.
Club coach Lassart asked club officials to change the area earlier, stressing that it was not suitable for training.
Lasarty complained about a bad grass on a tennis court that didn't help him with technical training and players on the ground. FilGoal.com reported earlier. (View details)
Al Ahly's source previously told FilGoal.com that Al Ahly will need at least a 6 month period to change the area. (View details)
Al Ahli is going to face Al-Saour in Algeria on Friday in the second round of the African Champions League.
Sayed Abdel Hafiz, head of football clubs, previously told FilGoal.com that his team had agreed to sell a defender to the Iraqi police club. (View details)
The 30-year-old Ahli joined last summer for free.
Mali's defender took part in 22 Red Games, the latter winning Vita Club 2-0 on Saturday, opening the African Champions League.
Wesamel Coulibaly Marouf Youssef is a former Zamalek player in a team led by former Zamalek coach Nebokha Yufevic.
Read also
[ad_2]
Source link