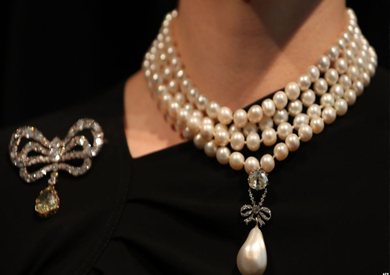 GENEVA –


Posted in:
Thursday, November 15, 2018 – 9:28 p
| Last Updated:
Thursday, November 15, 2018 – 9:28 p

The Sotheby auction house on Wednesday announced that auctioned $ 36 million in the auctions of the 18th-century Queen Marie Antoinette's pearl and diamond necklace in Geneva.
A total of nine pieces of late-sale French queen (1755-1793) were sold at the auction on Wednesday.
It was part of a larger auction of jewelry from the Bourbon Parma family, which is an important royal family in Europe.
During the French Revolution (1789-1799), during the French Revolution, the wife of Marie Antoinette, the wife of King Louis XVI, was executed.
The smuggled jewelry was trafficked abroad shortly before the royal couple were arrested and imprisoned, and the Bourbon family remained in Parma for 200 years.