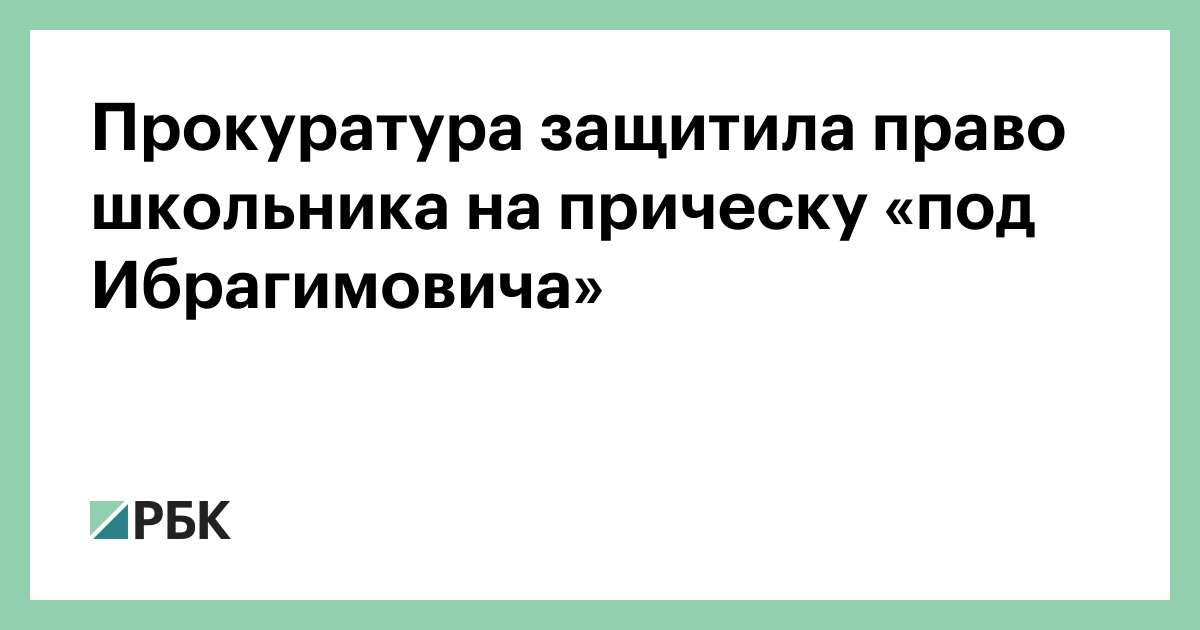 Society ,
September 24, 3:36 pm

0
Prosecutor's Office Defends Student's Right to Hairstyle under "Ibrahimovic"
The Sosnovoborsk City Prosecutor's Office carried out an audit of the school's administration, which prohibited a fourth-grade student from wearing a bun hairstyle with bleached hair. The corresponding report was published on the website of the Krasnoyarsk Region Prosecutor's Office.
The prosecutor's office found that the school head's requirement to change a student's hairstyle violated education laws and restricted his right to self-expression. In addition, the school administration violated the law by publishing student data. The prosecutor's office made a statement to the head of the administration's education department and protested against the school's demands. The department is now considering other response measures.
The conflict with the student's hairstyle took place on September 5 at a school in Sosnovoborsk. The teacher made a note to a fourth-grade student because of a haircut similar to that of football player Zlatan Ibrahimovic. Because there was a "hipster crowd", the school's administration urged parents to bring their child home.
The conflict caused widespread public outrage. On social networks, users reached out to footballer Zlatan Ibrahimovic with the hashtag #ProkhorNeedYourHelp asking for support. The press service of the Russian Ministry of Education noted that the educational establishment cannot hinder children's access to education. Krasnoyarsk Region Education Minister Svetlana Makovskaya apologized to the student's parents for complaints about his hairstyle and the Inquiry Committee began to investigate the incident.
Source link