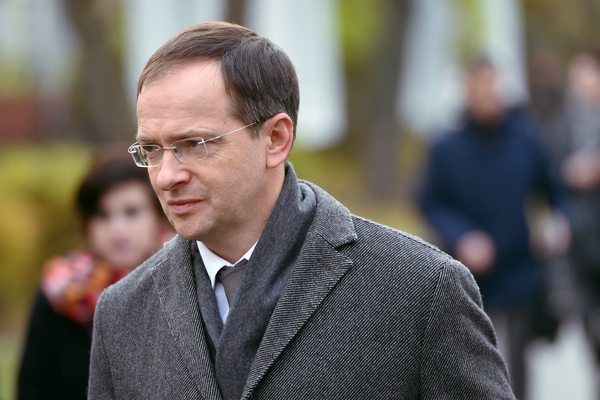 Russian Culture Minister Vladimir Medins called the "civil defense" fan marginally. So he commented on the idea of ​​giving team leader Egor Letov to Omsk airport. His name goes to REN TV.
"You know that some fairly narrow ones could even say that marginal audiences, for example, are represented by the fans of the Civil Protection Group, are extremely active. This seemingly stupid HYIP serves to promote good reason," said the head of the Ministry of Culture in the project "Great Words" where citizens can vote for the names of their city airports.
According to the minister, "toponymy should also be to promote the historical heritage."
Earlier, Medinska, speaking about the possibility of assigning Yegor Letov to Omsk airport, said that the allocation of objects to living words is a poor form. "He's not alive," journalists recalled. Later, the head of the Ministry of Culture explained that he was not referring to Letov, but to Leningrad leader Sergei Shnurov.
The project "Russian Words" was launched in October 2018. In the final, the Soviet Union's protagonist Dmitry Karbishev, airplane designer Andrei Tupolev and actor Mihail Ulyanov came to the final vote. Letov was also one of the first.
Day of the most important telegram channel. Subscribe!
Source link