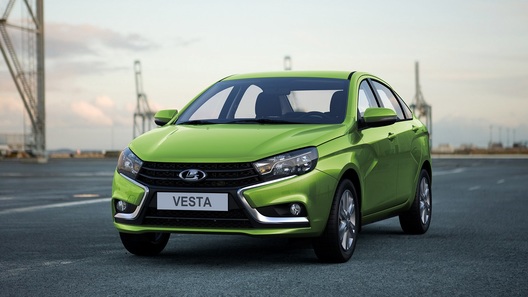 [ad_1]
According to data from the European Business Association, in October this year, Russians bought 160,425 cars, an increase of 8.2% over October 2017. Thus, the Russian automobile market is stable for one and a half years. In total, in 2018, the manufacturers managed to sell 1,457,855 passenger cars, an increase of 14% over last year.
The most popular model name in the country was recovered by Lada Vesta after October's results, slightly overtaking Granta's family: 10,668 cars versus 10,269. In the third row, though with a significant difference, Kia Rio is held.
The fourth position is occupied by Hyundai Creta, which once again became the most popular crossroads in Russia's territory. The five best ones are another Hyundai model – the Solaris family.
For the most popular brands by the end of October this year, the best were Lada, Kia, Hyundai, Renault and VW.
Interestingly, Lada Vesta has the opportunity to become a major copy in 2018 in Russia, ahead of Kia Rio. Currently, 86,057 Russians have become owners of Vesta, and Rio has acquired 82,970 cars. Pre-natal sales can give the Korean family the opportunity to regain positions, but, according to AEB statistics, Vesta's popularity is steadily increasing and demand for Kia Rio has stabilized at around last year's level.
[ad_2]
Source link