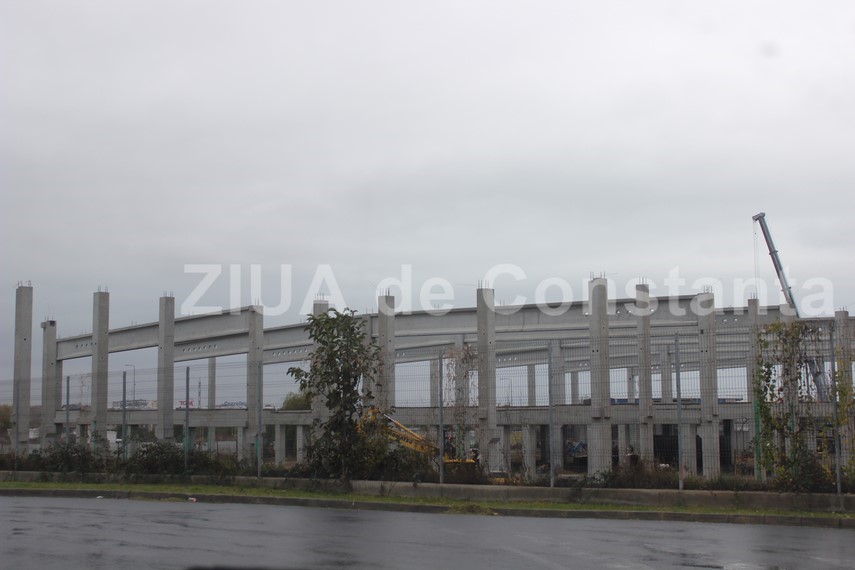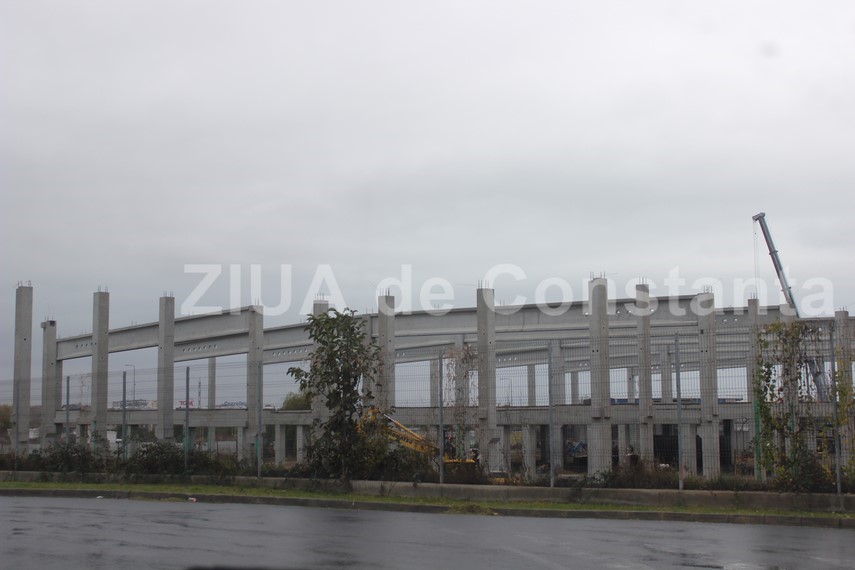 There is a continuous fire at the intersection of Aurel Vlaicu Boulevard near Stefanik Voda Street. The next Kauflend supermarket construction site was organized, which, according to the employees, will be the largest in Constanta.
Thus, on Aurel Vlaicu street Nr. 222 Kauflend supermarket has been established, and the beneficiary is SC Kaufland Romania, a limited partnership. The main designer is SC Brisk Group Consulting & Development SRL and constructor SC Concret Construct AG SRL.
Construction standard No. Nr. 1 issued by Constanta City Council for the realization of these works. 1125 of 12 September 2018. Building Permit No SC Maritimo Residence SRL was issued a printing number 1125 consisting of: "Construction of a residential complex – a collective dwelling house D + P + 11e (11th floor consisting of duplexes) with a parking lot and a multipurpose building P + 1e rest), hypermarket hypermarket P + 1e + Etp building; building office building B + GF + 18e; driveways, pedestrian walkways, roadside, green areas, city furniture, outdoor playgrounds, fences; site construction – stage I, hypermarket construction P + 1e + Etp ; driveways, pedestrian walkways, roadside roads, green spaces, city furniture, rural playgrounds, site organization ".
Kaufland Romania SCS, Commercial Register Data
The company was founded in 2003 in Bucharest. Subscribed capital 1 543 694 476.51 lei, fully paid, consists of 4,411,857 shares. The value of one share is 354.43 lei. Kaufland Romania SCS is controlled by SC Kaufland Rumanien Warenhandel GMBH, located in Germany with 99.9% of its share capital, and SC Kaufland Romania SRL in Bucharest with a 0.1% share capital. Authorized persons are: SC Kaufland Romania SRL, represented by Lord Gabriel Ludovic, Bingenheimer Nicolai, Ter Haar Claus Rudolf, Marco Volker Hövl and Marius Gabriels.
Kaufland Romania SCS deals with retailing in non-specialized stores, mainly selling food, beverages and tobacco. In the financial year 2015, the company with 13,263 employees reported a turnover of 9,173,630,241 lei and a profit of 648,918,179 lei. In the 2016 fiscal year, the company recorded a turnover of 14,070 employees
9,691,424,899 lei and profit 751,923,130 lei. The financial position for 2017 is as follows: 13 519 employees, turnover 10 086 636 311 lei and profit 796 767 482 lei.
Maritimo Residence SRL, Commercial Registry Data
Maritimo Residence SRL was registered in 2006 with its headquarters in Bucharest. The subscribed capital of 175,205,830 lei, fully paid up, amounts to 17,520,583 shares. The share value is 10 lei. The companies are controlled by Strada Capital SA, Madrid, Spain, with 0.000285% of the share capital of Gran Via Romania SA with 99.999578% of the share capital and Comsa Antonela-Virginia, with 0,000137% of the share capital. The staff are Gran Via Romania SA, represented by Anthony Virginia Comsa, Jose Aguinaga Cardena and Pablo Marin Lopez Otero. Maritimo Residence SRL deals with the purchase and sale of its real estate.
In the financial year 2015, the company with zero employees declared a zero down turnover and a loss of 157,220 lei. Also, in the 2016 financial year, the company had zero employees, a zero down turnover and a loss of 213,511 lei. The 2017 financial position is as follows: zero employees, zero down turnover and losses of 251,800 lei.
Maritimo Residence SRL from the Environmental Protection Agency Constanta Environmental Protection Agency requested the project "P + 1 + 2-storey shopping center type hypermarket, access road, pedestrian street, green area, urban furniture, field playground and organization site construction site." Maritimo Residence SRL also submitted to the Environmental Agency a project "Construction of real estate on D + P + 11 floors (duplex 11th floor) with parking in the basement; amenities access areas, pedestrian walkways, green areas, city furniture, playgrounds, construction site." Both buildings will be built on Aurel Vlaicu Boulevard No. 222
Project data provided by APM Constanta
"The area in which this project will be built is governed by the construction of buildings with commercial functions, collective housing, recreation and services. The land-based configuration of neighboring buildings is great for Constanta, as it offers a very attractive offer for city residents who want easy access to the supermarket The purpose of the investment is to develop a mixed construction area with a commercial area, a hypermarket type ground floor, parking lots and playgrounds for children, fencing, in accordance with HCL No 236 / 25.05.2005, and urban indicators from the Urbanism Certificate No. 3772 / 12.12. 2017. ", The justification of the necessity of the project is indicated. The site of the analyzed site is owned by Epsilon Residence SRL, listed below. cadastral number 247769 with an area of ​​39 709 sq. m and having the following areas: north – intersection of Aurel Vlaicu Boulevard with Ştefăniţă Vodă Street, to the south – IE 220665 and IE 221107, to the west – IE 220080; to the east – IE 221106 and IE 221107. The investor offers a built-in area of ​​13,620 sq.m and a built-in area of ​​76,050 sq.m. From a functional point of view, the project consists of five buildings: building S + P + 18E, three buildings D + P + 11 E, building P + 1E + technical floor – supermarket shopping center, entrance and driveways – 6 366.79 sq. M, parking lots – 16987 sq.m and green areas – 9 671.65 sq.m. The project area is located in Constanta, from the Aurel Vlaicu Avenue and Ştefăniţă Voda Street.
Read also:
Residential complex at Aurel Vlaicu Boulevard – in the area of ​​the VIVO is working. Maritimo Residence, New Urbanism Documents from Constant Town Hall (photo gallery)