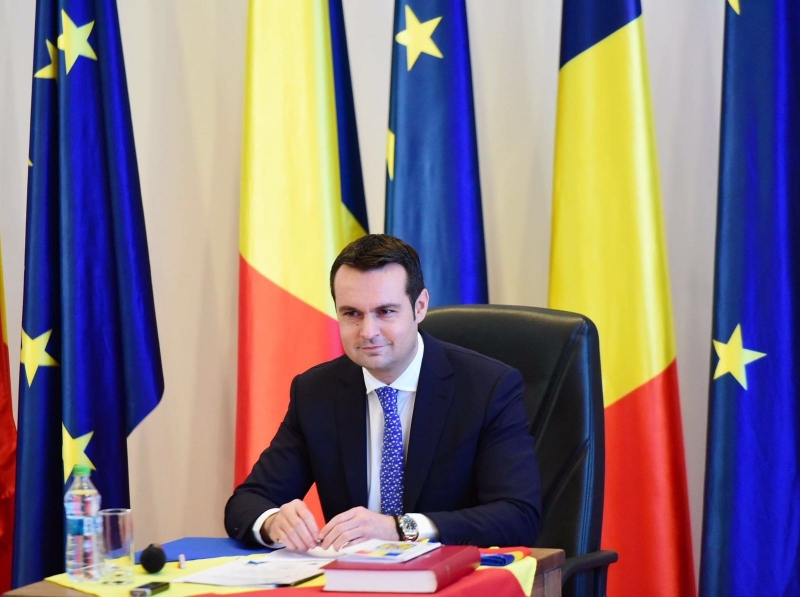 The Mayor of Baia Mare Cătălin Cherecheş broke out at Easter. Edil accuses him of persecuting, persecuting and continuing to destroy his political career, turning it into a goal.
"I understand that every 10 years every step, every word, every breath is followed … Without any evidence that I was wrong, I understand that the times when I am trying to execute are strategically selected in a full election campaign or if a city benefits from community-based investment, such as a project that I want to become the European Youth Capital in 2022.
Read also: Interim Minister of Justice, FULGER & # 39; S REACTION TO COMFORT BY THE GENERAL COURT OF PROCEEDINGS
I always knew I was not a victim, but a goal. I understand that truth is always revealed, but deeply disturbed by a prosecutor who hunts people rather than applying law. I understand that those who have secrets are those who have something to hide.
I understand that some rates are still high. That's great because I stayed independent, just putting things in my community, not political ones. It's a big bet because I stayed. Because, over time, the truth has cleared me lies. It's a big bet, because the individuals who attacked my life know that the loss means they can't free themselves.
But I also lost … I was stolen, FURAT, F-U-R-A-T, the only thing that can't be repaid: TIME. More specifically, three years of life. 1095 days. 1095 nights. Whenever I receive written confirmation from the court, when I am right, no one will be able to give me time, years … Tears and pain that have ruined the mother's soul will never be erased. There is no moral compensation for this, there is not enough time for healing.
As I said, in these years I learned with great force that I did not know it before. I've learned that fate can change from day to day and that at times that define a person's life, there are really just a few things. Faith, hope and, last but not least, love. I have deep feelings of love for those who have gone through this attempt with me, my beloved family, and the community to which I have dedicated my life as a man, deputy and mayor. Thank you for staying with me for the truth and because you told me the reason I deserve to fight: Baia Mare, "Cătălin Cherecheş writes on Facebook.