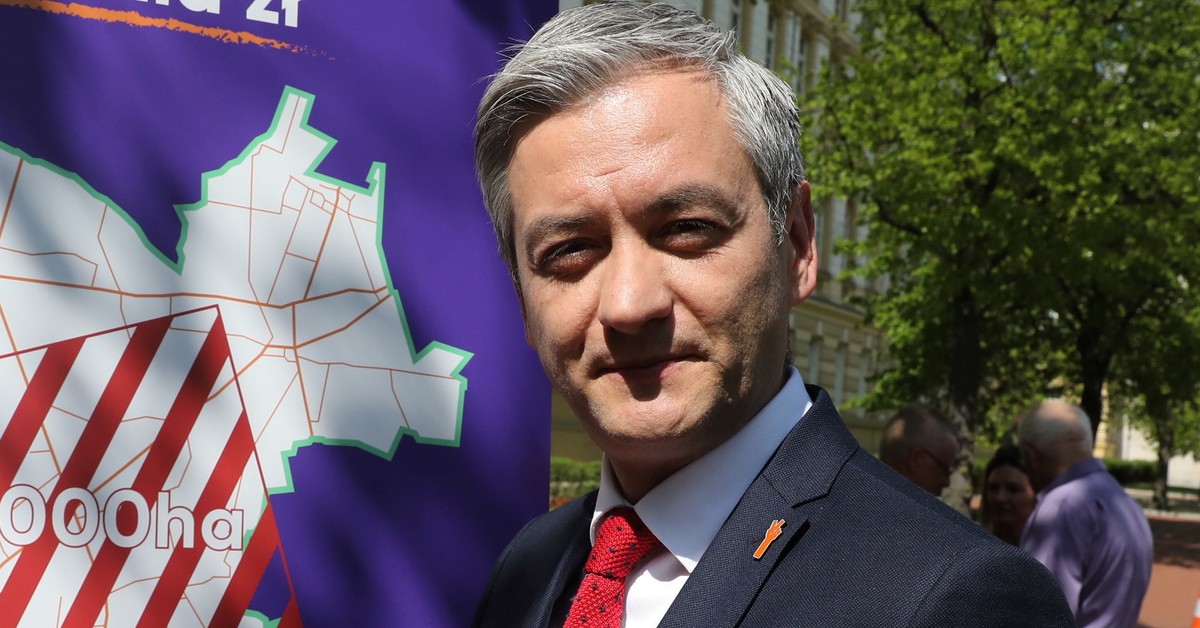 Robber Biedon accused the government of a plan for Poland and national claims
– We have equality for Kowalska and Nowak, not for Kaczyński and Misiewicz! – he appealed
He also referred to today's regional speeches by the PiS leader and PO manager
– Almost every day there is a new protest, and there are others waiting for better pay. Everyone has left one, so it can't be! We need to change it! – Biedro said to the assembler. – Today, in place of a responsible national plan, we have stories about electric cars and silence when you need to keep Polish health when you need to talk to protesters. We have a silence when Fr. Tadeusz Rydzyk is sitting on the throne! No, Mr Kaczyński, that's not good! – said Broom. – You lack money? Please look at Rydzyk locks! – He said to the government.
– Today we live in a country where the best position that can be obtained after school is a relative and acquaintance with a PiS member. And those who are not affiliated with the party will only see the closed door – he stressed. – To be a good prime minister, a good banker is not enough – Biedro said. – You have to be brave, know people's problems and then start running your office! – stressed Biedron.
The committee also referred to the regional EC and PiS conventions. – After hearing the speeches by Grzegorz Schetyna and Jarosław Kaczyński, I see that the PO-PiS war is in full swing. Some are called Wehrmacht soldiers, others are their Bolsheviks, Biedron said.
– We have equality for Kowalska and Nowak, not for Kaczyński and Misiewicz! This is equality between men and women! Salaries, rights and responsibilities! It is equality before the law, including the priest and the politician. Only spring can implement it! The spring leader called for a speech.
Referring to EP elections, Byron said: – Today, our European sisters and brothers ask whether Poland is part of the community, whether it shares European values ​​or respects the rule of law – a few years ago, these questions have not come to mind! – There will be special elections on the 30th anniversary of our democracy and the 15th anniversary of our membership in the Union. It is a choice between what was and what will be, past and future, disappointment and hope – he added.
According to Biedronia, power in Poland "loves love". – You say what we like! – he said to the collector. – We did it in Slupsk! We will do it all over Poland! – he announced. – Mr Kaczyński, Mr Morawiecki! You ended up in time. We need people who have a vision to make difficult decisions! And they don't get into politics for money! – said Broom. – This is why spring is born and soon we can vote for "something" instead of "against"! – he stressed.
(See)
Source link