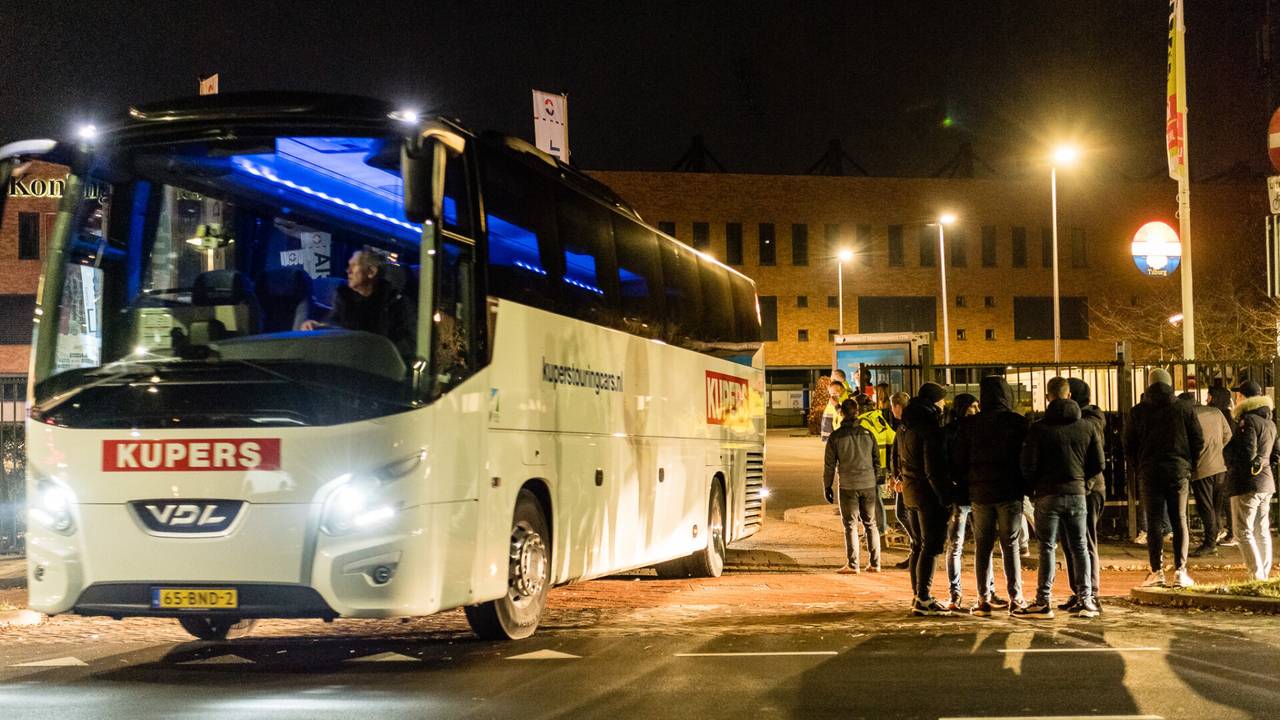 [ad_1]
About fifty Willem-II supporters were waiting for a Willem-II player bus at the Tilburg football stadium on Saturday night. They are not happy with the loss of their club in Sittard. There, the Tilburg team lost an important game against Fortuna with 3-2. Two players talked to the fans, then everything calmed down.
Immediately after talking to captain Jordan Peter and defender Freek Heerkens, the fans went home and the players entered.
The players' bus arrived at the Willem-II Stadium around a quarter to eleven. Fans lit torches and shouted disappointed slogans to the players.
According to the club representative, the atmosphere was not "gloomy". "I understand it was a warm welcome to support the club."
Due to the defeat, William II is in fifteenth place. Fortuna Sittard is located one place below.
[ad_2]
Source link