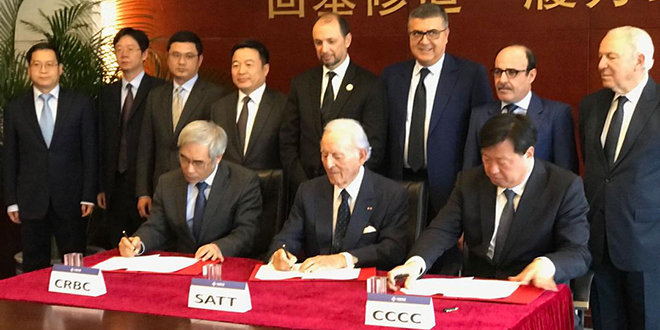 An agreement protocol for Mohammed VI in Tanger Tech City was signed in Beijing. And it happened in the "Belt and Road" forum from countries in China in Beijing.
A Memorandum of Understanding was signed at the headquarters of CCCC in China, signed by Tangier Tech Development Company President Liang QINGSHAN, CCCC Vice President, and Sun Yao Guo CRBC Vice President (China Road and Bridge Corporation).
This Memorandum of Understanding is intended to conclude the joint will of the three groups to realize and develop Mohammed VI Tangier Tech City by implementing means to concretize the project phases according to the strategic vision of both countries.
The ceremony was attended by African Minister of Cooperation Mohcine Jazouli, Ambassador of Morocco to China, Aziz Mekouar, Ilyas El Omary, President of TangerTétouan-AlHoceïm, Fouad Brini, President of TMSA, Mohamed Agoumi. , Executive Director of BMCE Bank of Africa and Said ADREN, Executive Director of BMCE Bank International Shanghai.
Source link