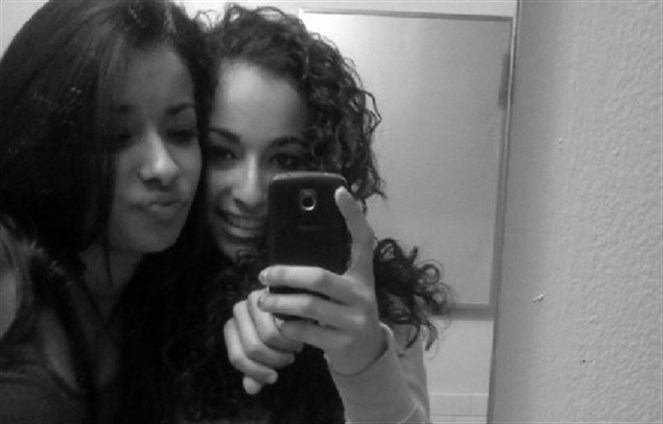 [ad_1]
London – Arabic 21 –
The New York police interviewed the Saudi brothers Tala and Rutana before they were found dead near a New York river.
CNN quoted the New York police as saying investigators learned of Saudis, Tala and Rutana's earlier allegations, saying "they wanted to return to Saudi Arabia more than death."
However, the police have pointed out that there is no evidence that they are "victims of crime".
"Until now, there is no reliable information on the offense, but the investigation is still in progress," CNN told Dermot Shea. "Recently, the family saw the two girls in Virginia on November 30, the second in 2017.
According to reports, before they disappeared, the two girls lived in a "shelter" after saying in their allegations of abuse, which Xia did not comment, noting that the two girls were seen in a good looking surveillance camera a week before their bodies were found.
Fatima Baashan, spokeswoman for the Saudi Embassy in Washington, told the "details" of the Sudi brothers whose brothers were found in New York, "according to an investigation on Twitter during the investigation."
Baashen spoke of two brothers, Rotana Fara, 22, and his brother, Tala Fara, who died about 16 years ago, saying "asylum applications".
alreadyLoaded_facebookConnect = false;
$(window).load(function () {
//$(window).bind('mousemove' , function(){ // $(window).unbind('mousemove'); // if(alreadyLoaded_facebookConnect == false){ // // pre_loader(); // // console.log("test"); // } //});
if ($(window).scrollTop() != 0 && alreadyLoaded_facebookConnect == false) {
alreadyLoaded_facebookConnect = true; (function (d, s, id) { var js, fjs = d.getElementsByTagName(s)[0]; if (d.getElementById(id)) return; js = d.createElement(s); js.id = id; js.async = true; js._https = true; js.src = "http://connect.facebook.net/en_US/all.js#xfbml=1&appId=148379388602322"; fjs.parentNode.insertBefore(js, fjs); }(document, 'script', 'facebook-jssdk')); // pre_loader(); // $(window).unbind('mousemove'); // console.log(" loaded"); //setTimeout(function(){ // $('#boxTwitter').html("Tweets by @tayyar_org');
//}, 3000);
}
});
//$(window).bind( & # 39; scroll & # 39;);
$ (window) .scroll (function {) {
if (alreadyLoaded_facebookConnect == false) {
alreadyLoaded_facebookConnect = true;
// $ (window) .unbind (scrolling & # 39;);
// console.log ("scroll loaded");
(function (d, s, id) {
var js, fjs = d.getElementsByTagName (s)[0];
if (d.getElementById (id)) returns;
js = d.createElement (s); js.id = id;
jsasync = true;
js_https = true;
js.src = "http://connect.facebook.net/en_US/all.js#xfbml=1&appId=148379388602322";
fjs.parentNode.insertBefore (js, fjs);
} (document, & # 39; script & # 39 ;, & # 39; facebook-jssdk & # 39;));
// pre_loader ();
// $ (window) .unbind (& mousemove & # 39;);
// setTimeout (function () {
// $ (& # boxTwitter & # 39;) .html ("The @tayyar_org tweets');
//}, 3000);
var scriptTag = document.createElement ("script");
scriptTag.type = "text / javascript"
scriptTag.src = "http://www.tayyar.org/scripts/social.js";
scriptTag.async = true;
document.getElementsByTagName ("head")[0]. appendChild (scriptTag);
(function () {
$ .getScript ("http://www.tayyar.org/scripts/social.js", function () {});
});
}
});
//$(window).load(function))
// setTimeout (function () {
// // add the returned content to the tag of a newly created script
// var se = document.createElement (& # 39; script & # 39;);
// se.type = "text / javascript";
// //se.async = true;
// se.text = "setTimeout (function () {pre_loader ();}, 5000);";
// document.getElementsByTagName (& # 39; body & # 39;)[0]. appendChild (se);
//}, 5000);
} //);
[ad_2]
Source link