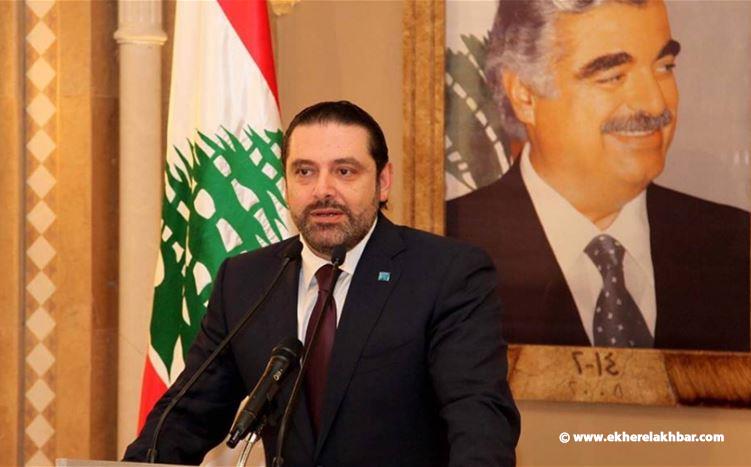 Saad Hariri, the presidential candidate, said that "if there was a solution, today I will head to President, General Michel Aoun," emphasizing that "the President of the Republic has done a lot to ease the formation of the government, but what has happened is in line with the President of the Prime Minister, Responsibility to impede government formation. "

"All parties, including Hezbollah, have agreed on reforms to Cedar," he said. "There is a realistic fact that Lebanon will have to face and sanctions will be applied."

"There was a battle between us and President Najib Miqati in Tripoli, and I agreed to represent him in his bloc's government. There was an exchange between me and the president of the republic. There is no representation monopoly."

When asked about an apology, Hariri said, "Everything is crazy at his time."

In response to another question, he said: "They tried to stop Saad Hariri for 13 years, but Saad Hariri was not broken," emphasizing that "we reject blood games and open the door to dialogue with Hezbollah."
Source link