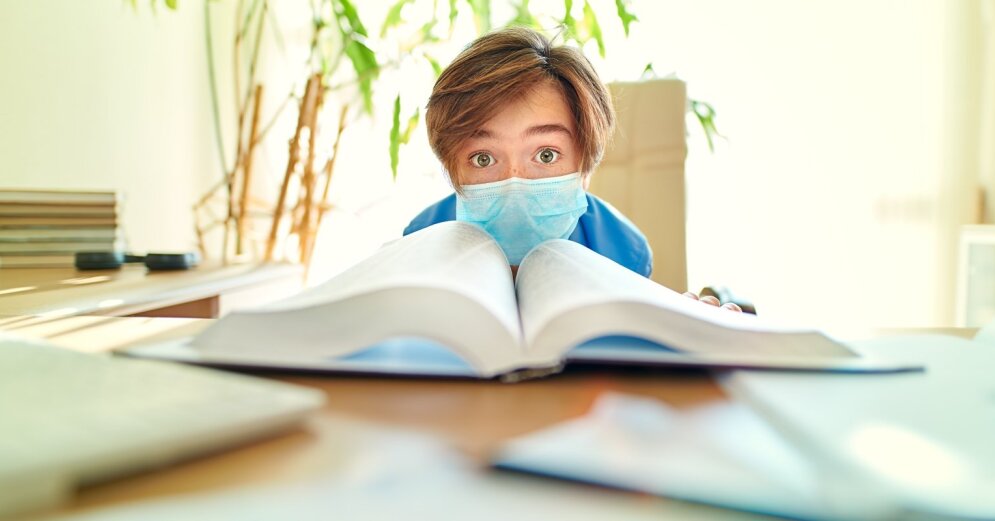 [ad_1]
More than 26,300 signatures have already been collected on the call for the abolition of the condition for primary school students to use the face mask initiative in schools on the portal "Manabalss.lv".
Content will continue after the ad
Advertising
On Wednesday, December 2, the required 10,000 signatures were collected in about seven hours, but by Thursday morning, December 3, more than 19,200 people had signed up to the initiative.
"Manabalss.lv" informed that the initiative was submitted to the Saeima on Thursday. After receiving information from the Office of Citizenship and Migration Affairs on the compliance of signatures with the provisions of the law, the citizens' encouragement will have to be considered by the Mandates, Ethics and Submissions Commission of the Saeima.
As reported, the Speaker of the Saeima Ināra Mūrniece (NA) has stated that the government's decision that 1st to 4th grade students should wear masks in schools is still pending discussion with experts and there could be a discussion in the coalition next week to find a consensus .
In an interview with Latvian Television, Mūrniece pointed out that the government may have to reconsider its decision that primary school students will have to wear masks both during school hours and outside school.
The initiative "Let the children breathe freely at school" was presented by Olga Petkeviča on Wednesday. "If ministers make such a decision a month before the regulation comes into force, they do not hide the fact that they do not believe in the effectiveness of the restrictions they have adopted,"
According to Petkevich, the World Health Organization states that children between the ages of six and 11 can be recommended to wear masks. In addition, if it is to be implemented, it must be under the control of adults.
"This means that teachers will also have to make sure that the masks are worn correctly. This will mean an extra strain and time for them in the already difficult teaching conditions. in the premises where they are permanently located, "said the initiative.
The use of masks will mean that children will breathe even less fresh air, which is necessary for their normal development and health, the author of the initiative is convinced. "By listening to this initiative, our primary school students will be healthier and will be able to breathe freely in the already limited oxygen in the classrooms. Children are not the biggest patients in the country, so these restrictions are not proportionate for them," Petkeviča said.
It has already been reported that with the extension of the emergency situation, the government also decided on Tuesday to impose several new restrictions. Among other things, it is stipulated that from January 4, masks must be worn in schools both during lessons and outside the teaching process for both teachers and all students.


[ad_2]
Source link