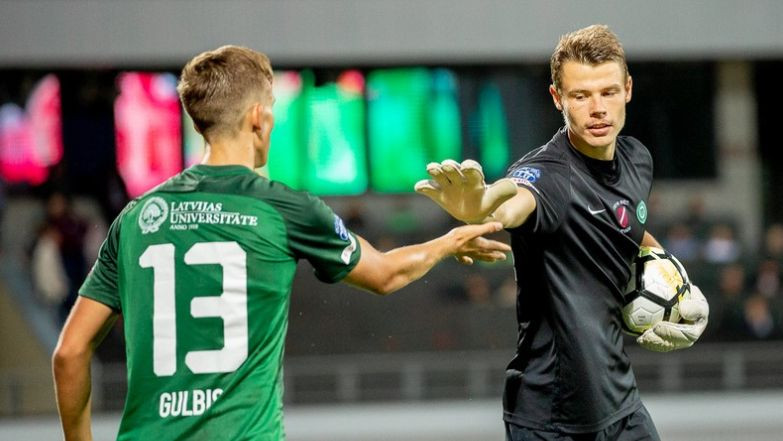 To reveal the outcome of the game, the home team needed 26 minutes when the Liverian striker Harmons hit Metta / LU. However, the first half continued for students managed to lay solid foundations for the victory, as Kirill Shvelevov doubled and Harmons broke out again at 3-0.
However, after the break, Metta / LU did not take a foot from the gas pedal – Vladislav Fyodorov and Jacob Lagoon broke out seven minutes apart and displayed a 5-0 inaccuracy. Yes, a minute later, guests also stumbled upon Edgar Karklin's goal, but to endanger mett positions failed. In the sequel to the match, the teams exchanged high-powered beats, and Tamillan Jamalutdinov made the point with the pendulum. This means that the answer given before Saturday to André Rihretta's team is a very comfortable preponderance – 7: 2.
Last season Metta / LU ranked VII in Virslīga, lagging behind from Jelgava by two points, and ahead of Valmiera Glass / ViA by 11 points. In turn, Super Nova qualified for the third time in a row as the second-place owner of the first league, passing the Tukums team at the end of the season.
Metta / LU – Super Nova 7: 2 (3: 0)
Gates: Harmons 26 ', 42', Shajelev 35 ', Fyodorov 48', 67 ', Lagun 55', Jamalutdinov 90 '+ 2 (11m) – Karklin 56', Nagamatsu 81 '
Warnings: Uldriķis – Strauss, Kārkliņš, Perepļotkins, Sprunkulis
Metta / LU: Osh, Shaelel, Uldrich, Liepa, Harmon (Shibass 67), Ivanov (Zēģele 80 '), Jamalutdinov, Serib, Lagun, Sandy 72', Strode
Super Nova: Balodis, Kārkliņš, Sprukulis, Strauss, Kuzmins, Baroniks (Troickis 75), Deacs (Grabcaks 90 '+ 1), Perepļotkins, Avdeevs, Pelcis (Višņevskis 62'), Nagamatsu
Chief Judge: Vitaly Spasjonnikov
Source link