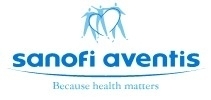 Sanofi-aventis Korea celebrates World Diabetes Day
– Sanofi employees wearing blue clothes
Promote Social Understanding and Understanding Diabetes
– Sanofi, "Time in Blood Sugar Diabetes" program for patients with the longest-lasting diabetes-injectable prescription in Korea
Efforts for internal diabetes therapy
Sanofi-aventis Korea, Inc., an internal subsidiary of the Sanofi Group, will celebrate the World Diabetes Day on 14 November and celebrate the social interest in diabetes, the Sanofi BLUE-ming Day campaign with managers and staff to raise awareness.
Sanofi's Flower Day is designed to help people with diabetes meliorate and cheer patients with blooming, blue cloths and so on without worrying about hypoglycemia. This week, Sanofi employees worked on wearing scarves, ties and blue clothing, symbolizing World Sugar Day.
Sanofi also shared with the staff that it provided a brochure with information on diabetes, to correct misunderstandings about insulin, and to maintain a stable blood glucose level with appropriate insulin therapy at the right time.
Sanofi and Tou Zeo®The main solo star® (Ingredient name: insulin glucose, 300 U / ml of recombinant DNA,®) And Soliquua®(10-40) (component name: insulin glacine, 100 U / ml recombinant and 50 mg / ml riccizanide,®) Has introduced excellent treatment options for diabetes in local clinics, as well as a diabetes education specialist (DES), composed of professional staff to help health professionals to educate diabetics well.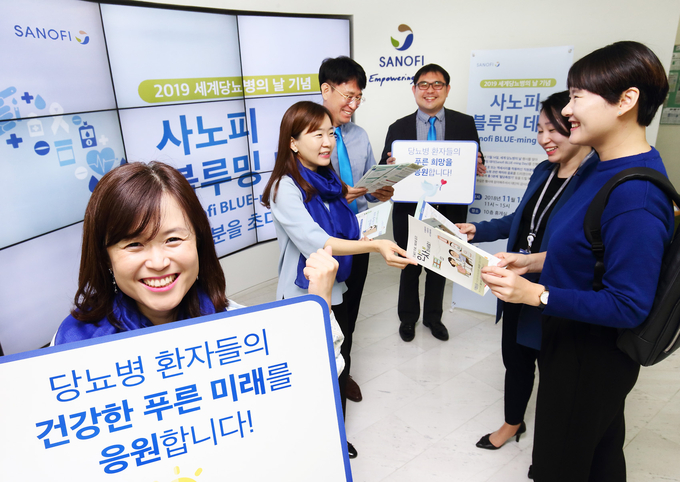 For example, the Happy Blood Sugar Program, an insulin therapy program, has been launched for 13 years from 2006 to the present. Approximately 80,000 patients received personalized care counseling using a happy blood glucose test. Blood sugar is known to be the happiest one most involved in the long term with local affiliate programs.
In addition, the "City of Healthy Expectations" is an activity that contributes to preventing insecurity and diabetes complications in order to prevent diabetes and "Say hello." Sanofi continues its reputation as a global leader in diabetes and cardiovascular disease, as well as patient life through a range of programs.
Director of the Sanofi Diabetes Circulatory System, Jerome Gross, said: "We have launched this campaign to raise awareness about diabetes and express support and support for diabetic patients." Sanofi is diabetes care As a global leader in this field, we will continue to strive to bring Korean patients to life. "
On the other hand, World Diabetes Day was founded in 1991 to promote World Wide World Health Organization (WHO) awareness of diabetes worldwide, and this happens every month on November 14.
* Tuzeo®About
Tozeo®Won the license for local products in August 2015, and this year is the third anniversary of the domestic launch.1
Tozeo®Is next-generation insulin that can maintain stable insulin glycemic control of glargine by reducing the incidence of hypoglycaemia compared to existing glargine insulin (insulin glargine 100 U / ml).2-8
The ADA, which took place in June this year,®The results of "BRIGHT" research show a positive non-inferiority. According to the BRIGHT study, after 24 weeks of dosing,®And the cooled insulin reduced the glucose hemoglobin (HbA1c) by -1.64% and -1.59% respectively and reached the primary endpoint. Then to Zeo®During the first 12 weeks of treatment, hypoglycaemia was 23% lower, hypoglycaemia by 26% and night (0 to 6) for hypoglycaemic cases by 35% compared to insulin deglucid (p <0.05). The first 12 weeks of administration is the time to determine the best dose of insulin and the dosing time in patients who initiated insulin therapy. During this period, observe the individual responses to this medication, consult a healthcare professional and carefully check blood glucose.9.10
* Soliqua®About

Soliquua®Is Korea the first treatment of Fixed Dose Syndrome (FRC) diabetes, the first in Asia to be launched in Korea.
Soliquua®The Food and Drug Administration has approved for use in patients with type 2 diabetes who have difficulty controlling blood glucose in combination with existing metformin and other oral hypoglycemic agents, monotherapy with hypoglycaemia, or combination therapy with hypoglycaemia and metformin. I have permission. Soliquua®The injection of a single injection of GLP-1 RA in conjunction with hypoglycaemia once daily and its unique complementary mechanism in clinical trials demonstrated excellent glucose control and safety profile.11-13
References
1. Food and Drug Administration, Electronic Pharmaceutical Cosmetic Electronic Civic Information Center, Product Description, Toeo
3. Riddle M. et al. (EXPENDITURE 1). Diabetic care. 2014, 37: 2755-62.
4. Yki-Järvinen H., et al. (EXPENDITURE 2). Diabetic care. 2014, 37: 3235-43.
5. Bolli GB, et al. (EXPENDITURE 3). Diabetes Obes Metab. 2015, 17: 386-94.
6. Home PD, Et al. (EXPENDITURE 4). Diabetic care. 2015, 38: 2217-25.
7. Matsuhisa M. et al. (EDITION JP1) Diabetes Obes Metab. 2016; 18: 375-83.
8. Terauchi Y. et al. (EDITION JP2). Diabetes Obes Metab. 2016; 18: 366-74.
9. Cheng A et al. Similar results were obtained with the use of Glutamum 300 mg / ml (Gla-300) versus Degludec 100 U / ml (IDeg-100) with T2DM insulin in anti-hyperglycaemic agents. Present 301-OR, American Diabetes Association (ADA) 78th Annual Congress in Orlando, Florida, USA, June 25, 2018.
10. Bolli GB, et al. Intravenous adult T2DM-treated insulin with oral antihyperglycaemic therapy (GLP-1 RA): BRIGHT in a randomized trial. Presentations 1032-P, American Diabetes Association (ADA) 78th Annual Congress in Orlando, Florida, USA, June 23, 2018.
11. Information and product information, such as the Food and Drug Safety Bureau, e-petition for medicinal products / cosmetics, information field, medicines, information, Solikapenju (10-40), Solikapenju (30-60)
12. SOLIQUA SMPC, March 2017
13. Vanita R. Aroda et al. Diabetes Care 2016; 39 (11): 1972-1980
Source link