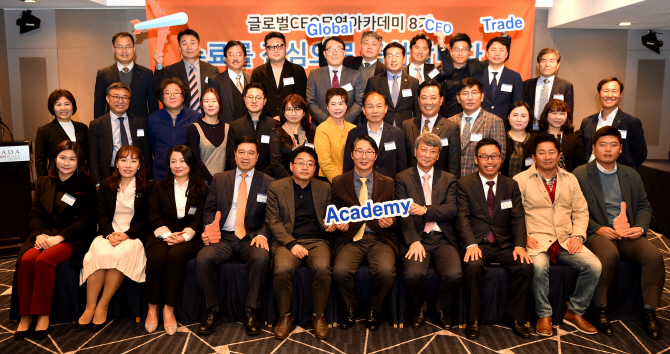 [수원=이데일리 김아라 기자] The Gyeongju Provincial Office for Science and Technology (Gyeonggi Provincial Office) said that in the 13th century, The Ramadas Hotel, on the 2nd floor of the Suwon Hall, hosted the 8th International General Trade Academy Ceremony.
Global CEO Trade Academy is the chief executive officer for foreign traders for small and medium-sized enterprises operating in Korea with KCTU. From 2011 to eighteen days we have trained 250 leading global executives.
All 30 students who participated in these 8 programs succeeded in completing the program. These graduates were accompanied by a certificate of completion, including Governor of Gyeonggi Province, Director of the Department of Science and Technology at Gyeonggi Province, and President of the Hankun University of Foreign Studies.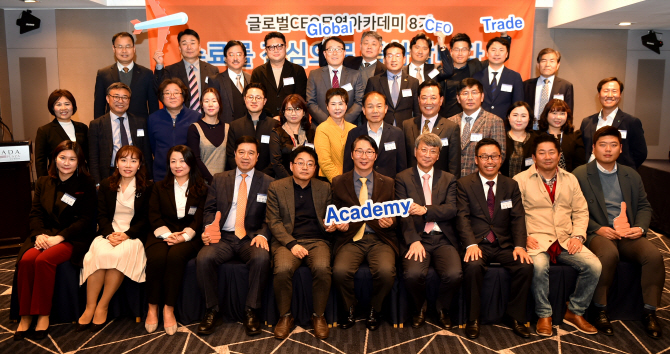 Photo = Gyeongju Economic Science Promotion Agency
In addition, the sixteen best winners will receive benefits such as bonus points, requiring Gjondhi-do 2019 foreign marketing support programs, as well as award points for winners of the Gyeonggi Shinbo Leaders Award.
The award was received by Kyunggi Governor Oh Kyung-su, CEO of Korean and Japanese Ptech and Yang Jin-mo Wai Cosmetics.
Samyoung ENG Co, Ltd., head of Kwon Young-mook, who was responsible for the 8th president of Wonwoo, said: "We have learned from the training that we have difficulty entering the global market without understanding the region's business culture and the environment we want to penetrate. It is a great help to share experience and know-how with foreigners, while working with them. "
This 8 week course, which lasted 12 weeks since August, focuses on entrepreneurial culture, business practices and strategic advancements in the plans that SMEs need to know to move to foreign markets.
In particular, in October, we visited Hanoi in Vietnam, visited the Vietnam Trade Promotion Agency and visited foreign Chinese companies that managed to enter the Vietnamese market and successfully passed foreign training programs, such as knowledge acquisition.
"It is very meaningful and grateful that all 30 people have completed their business together despite the bustle of busting business operations," said Lim Dae-taek, Assistant Chief Executive Officer. "We will continue to provide support with various support projects. I will try to do this."
The ceremony was attended by the Minister of Foreign Affairs and Trade of the Province of Gyeonggius Song Yong-wook, Deputy Director of the Economic and Scientific Promotion Agency of the Province of Gyeonggi, Head of the Chiang Mai Provincial Economic Advisory Council of Korea,
Source link