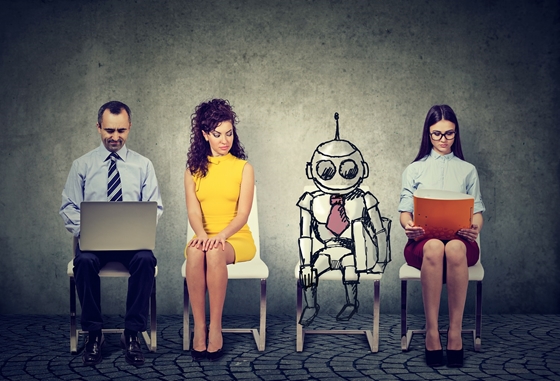 Who would have thought about 25 years ago that in 2018 we will check out self-propelled cars, the drones will bring the goods ordered at home and chat with pizza? The world of artificial intelligence wins the world with a lot of momentum, the work of much more important machines that is monitored and controlled is much more enjoyable, and the term robotics has now gained a positive role.
Microsoft Hungary celebrated its 25th birthday with a future decoded conference in which they presented the capabilities and outcomes of Artificial Intelligence (MI) with their partners. The medium-sized large, large corporations and administrative clients of the engineering company were able to listen to three trends in the MI business, the financial industry and the future of the world of work.
Microsoft's Hungarian CEO Gabriella Babel said that artificial intelligence is at the heart of a new era, because it's based on the mass that is stored through the use of machines. Microsoft's 570,000 development engineers from almost 60 countries are improving and recognizing cognitive services for MI applications to better understand, understand, understand and understand the needs of human users. And professional professionals need to make the process ethical.
Zsuzsanna Mátra, director of Microsoft's government relations, also said that artificial intelligence, if used well, would be a much more humane and humane civilization, because it actually contributes to people's ability and creativity. Therefore, it should be called human intelligence. He continued to say that today the main question is not what computers are capable of, but how to use almost unlimited possibilities for humanity. MI not only changes the economy and technology industry, but also the entire society. The creation of artificial intelligence in the ethics requires cooperation between the state, the private sector, educators and researchers.
We have the opportunity to create MI in our own image, and it will be the same as showing him models when we raise it. This should not be a coincidence, "said Mátra Zsuzsanna.
What's not artificial intelligence is definitely to be done, "said Victor Dudás, Microsoft Hungarian Data and AI expert from a special MI industry related to machine vision, for example, a very simple dog-cat object recognition program for the company's cloud-based computing platform. System Speed The fact is that while a small child develops a neuronal network for 3 years, the model is ready for 15 seconds after pressing a button, which makes it easy to distinguish between two animal species and does not recognize the number of objects. All this is a cloud-based Microsoft Azure service for which the company put a lot of emphasis on it.
What he does is very good, according to Forbes, by the year 2020, 83 percent of the company's workflow will be in the clouds. This trend was also confirmed by Praktiker Marketing Manager. Szilvia Burka said that this year, the entire corporate chain of business chain management system went into the cloud. But there are still business executives who do not fully trust cloud architectures. It can change some banks to make changes. For them, economic operators are considered to be references that financial institutions introduce, but decision makers from other companies are also more open. In Hungary, these measures have already been taken: K & H Bank Technology Manager István Patonai said that digitization is coming out of the IT system. This does not only mean that the postal system will be based on cloud architecture, but it will affect all areas of work, not only by reducing costs to keep office applications and data blurred. According to a specialist, the labor market also expects banks to receive mail and resources from anywhere where they work. One of the next benefits to artificial intelligence can be a voice bank, where secure identification is one of the key issues. On the question of how we could introduce them to Hungary, István Patonai replied that our biggest advantage is our biggest lack of Hungarian as one of the most difficult to program, understandable and portable languages. Looking at current voice-based events, it's likely that they will only be included in long-term goals in the Hungarian language.
Ákos Kara, State Secretary for Information and Protection at the Ministry of Technology and Innovation, announced that in December 2018 a particularly fast Internet 2.0 program will be launched aimed at establishing a network of at least 100 Mbit / s nationwide, but ultimately an optical and mobile network. In addition, next year, 10,000 and then 90,000 Hungarians will start training in the first round to bring the digital world and knowledge closer. It will, at the same time, strengthen families' families, tackle the loneliness of older people and increase their safety. The Secretary of State also said that by the end of 2022 schools and schools had been shutting down the deadline for completing the fast Internet or Wi-Fi network program. He added that he taught Hungarian IT teachers as much as possible, and would attract more and more girls to the programming career.