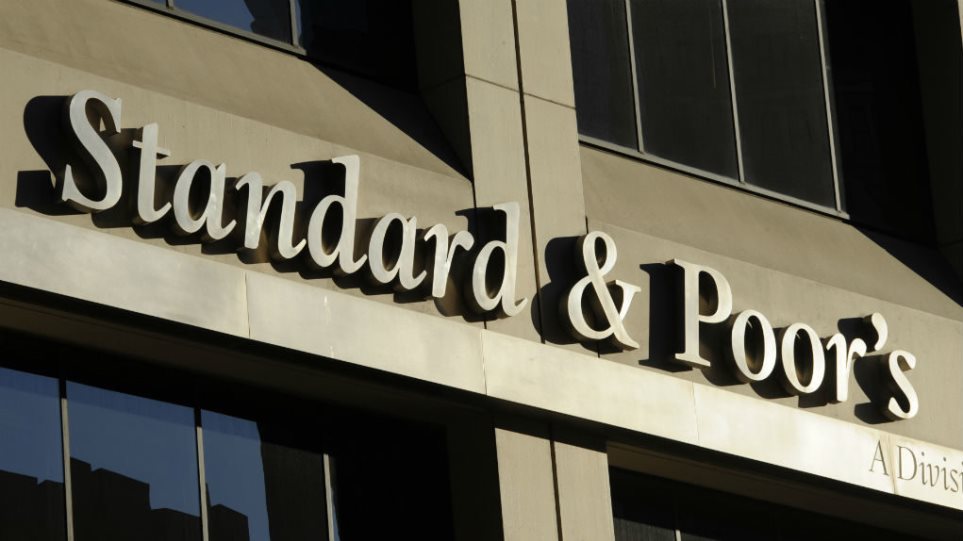 S & P's credit rating agency approved Greece's long-term B + grade with a positive outlook.
"Our ratings for Greece reflect the improved economic outlook, accompanied by strong fiscal performance and a very favorable government debt structure. This is assessed by the country's high external and sovereign debt, a difficult banking system characterized by a large volume of unsecured exposures, a money transfer mechanism that has problems. and control over the movement of residual capital, "notes the banknotes.
S & P predicts that the Greek economy will grow by 2.8% on average between 2019 and 2222, "as domestic demand is growing and strong export performance continues, although the current downturn in the euro area is likely to restrain exports."
More specifically, the company predicts that growth in 2019 will increase to 2.3% from 1.9% in 2018 and then rise to 2.7% in 2020, 3.0% in 2021 and 3% in 2021 and 3%. , 2% in 2022
"Faster economic recovery," he adds, is dependent on a reduction in the volume of unscrupulous exposures in the banking sector and in the direction of economic policy following the upcoming general elections. "" Greece has one of the most favorable debt ratios in all countries, which we appreciate in terms of maturity and average interest rate, despite the large public debt, "the company said.
"A positive outlook means we could increase the leverage of Greece in the next 12 months if economic recovery is intensified," said S & P. ​​He added that this could stem from the additional economic policy that the government will take in future economic reforms. , which will strengthen the potential growth rate of the Greek economy and reduce existing socio-economic problems. Another incentive for modernization, S & P adds, would be a significant reduction in the risk of undervalued exposures to the banking system, as well as the prevention of other capital movements.
"Reducing the fiscal risks associated with unfinished court rulings on public sector wages and pension systems could also improve," he adds.
S & P could look at the prospects for a stable one, "if, contrary to our expectations, implemented reforms are implemented or if growth rates are significantly weaker than we expect, limiting Greece's ability to continue fiscal adjustment, debt reduction and financial sector restructuring".
S & P predicts that public debt as a percentage of GDP will be reduced from 2019 onwards through higher GDP growth, and this will depend on the possible financial consequences of any unfavorable court decisions on pension reforms. strategy to support the reduction of failures in the banking sector as well as success. The agency predicts that Greece's economic growth over the next three years will be higher than the euro area average, as well as real GDP per capita. "The outlook for private investment is also improving, taking into account the gradual increase in foreign direct investment. However, we believe that faster economic recovery is crucial, as the banking sector will see a significant reduction in unsuccessful exposures, which would significantly increase the volume of credit in the private sector and create significant structural reforms." has done since 2010, "he said.
S & P regards the Prespa Agreement as a positive growth prospect for Greece and North Korea. "We believe that the agreement is beneficial for the economic relations and growth prospects of both countries," he said, adding: "Since 2019, there will be a year of national and European Parliament elections, polarization in the political arena is likely to increase in the coming months. risks of delays in areas such as privatization, increasing the efficiency of the judiciary and improving the business environment. "
Source: protothema.gr
Source link