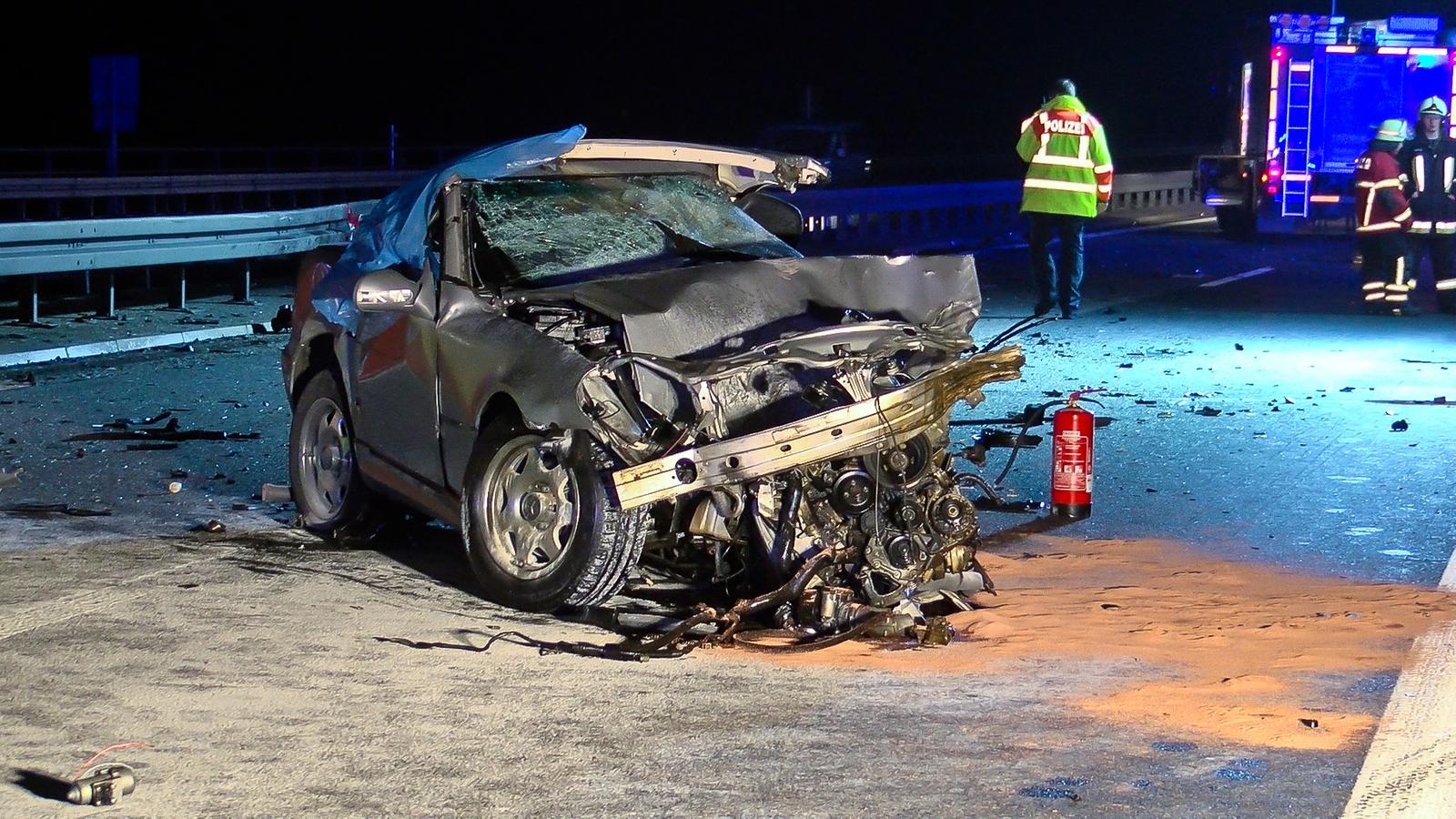 [ad_1]
As reported by the police chiefs in Lower Franconia, a number of emergency calls were received at the Operation Center shortly after 19:00. The callers saw a car in the wrong direction driving the motorway service area to the A7 in the direction of Riedener Wald-West rather than heading to Werneck in the direction of Werzburg.
Ghost leading accident at the freeway at Werneck junction
Shortly before the junction of the freeway, a storm hit the Stettbach Bridge. The ghost leader – in a 63-year-old Schweinfurt district – all the help came too late. The other leading 25-year-old woman in central France trapped in the car and had to be released from the fire brigade. He was taken to a clinic with severe injuries.
A7 was completely closed after the accident
The prosecutor Schweinfurt's representative and an expert came to the scene of the accident. The Traffic Police Inspectorate Schweinfurt-Werneck hopes to get more insight into the accident from the assessment. At midnight A7 was still completely closed to Ulm.
[ad_2]
Source link