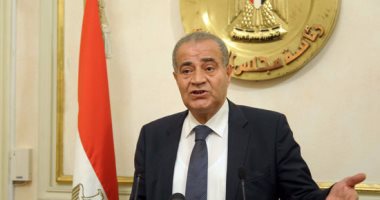 [ad_1]
Dr Ali Meselhi, the Minister for Supply and Internal Trade, said that 25% of the national order was corrected with incorrect data and there are supply centers with a correction rate of 100%. "For some time now, data on feed counts and lack of control is inaccurate on the data."
He added: "Muselhi" in his dialogue with the "here capital" program, which transmits "CBC", that there may be wrong data exchange cards to keep access to support for those who deserve it.
He emphasized the need to raise support for those who are capable and dedicated to the most for the needy and intermediary groups, adding: "Mnafsh is still Arab Hammer or Mercedes, and still Biakhd supplies Zeh Zai with an ordinary citizen.
He said that cards with false data would be stopped, noting that the database was compiled on the basis of a national number as soon as the president directs us to the digital society.
He pointed out that the support was not a small number, the early implementation of the fifties, because relatively few inhabitants, and the concept of support is in itself very good, but we are poorly expanded.
He stressed that "support" is one of the means used to achieve social justice, and the United States, for example, supports those who are unemployed and those below the poverty line.
[ad_2]
Source link